offer
HOLIDAY REWARDS
16 October - 24 december
Exclusive to Platinum Tier Crown Rewards Members
Receive one Holiday Rewards Point for every Crown Rewards Point earned at Crown Melbourne on table games, electronic tables games, Crown Poker, gaming machines or selected restaurants, bars and hotels.^ Earn a minimum of 15,000 Holiday Rewards Points to take home a fantastic Holiday Reward of your choice.*
Earn
6am Monday 16 October – 5.59am Monday 27 November 2023
Register at any VIK and start earning Holiday Rewards Points.
Select
6am Monday 27 November – 5.59am Monday 11 December 2023
Visit a VIK to select your Holiday Reward and print your redemption receipt (one reward per Member only, based on Holiday Rewards Points).
Collect
6am Thursday 14 December – 11.59pm Sunday 24 December 2023
Present your redemption receipt at the Teak Room reception to collect your reward.
Note: If you earn 15,000 or more Holiday Rewards Points but don't have enough to redeem the reward of your choice, you can top up your balance by exchanging eligible Crown Rewards Points for Holiday Rewards Points.
Don't miss out on a great holiday reward
Terms & Conditions
*Terms and conditions: Full terms and conditions available at The Mahogany Room reception desk. Only available to eligible Platinum Tier Crown Rewards Members who are Victorian residents and not prohibited from the casino or Crown Entertainment Complex (Members). Members must be Platinum Tier at any time during the Earn period.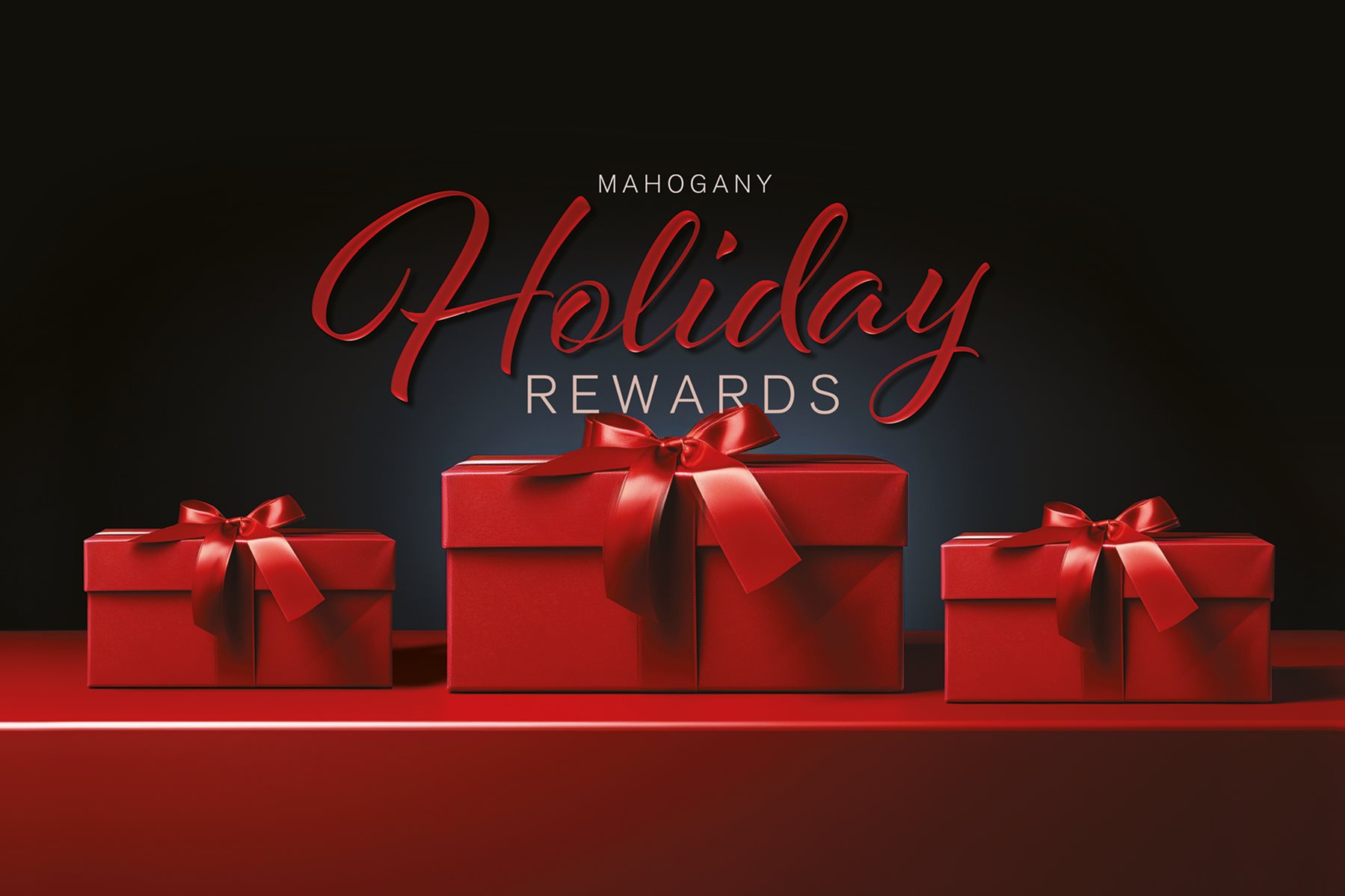 Crown PlaySafe
Our commitment to awareness, assistance and support
Safe play occurs in a regulated environment where the potential for harm associated with gaming is minimised and people make informed decisions about their participation in gaming.