Spice Temple Bar
A Destination of Drinks and Light Bites
Spice Temple Bar offers a late night opening hours and accommodates after-dinner drinks and get-togethers where couples and small groups can soak up the energy and upbeat vibe.
The seductive Spice Temple ambience is retained in the bar, with a palette of dark timber, burnished orange leather and velvet upholstered seating, gold finishings, and dark marble tabletops. The sultry tone is enhanced with ambient lighting, including soft table and wall lamps. Eastern references are evident in artwork, and the moody sparkle of candles and lantern-style floor lamps that line the corridor entrance.
Small booths and tables for two offer intimacy, while high bar stools allow the advantage of watching theatrical cocktail making in action, whilst also providing an inconspicuous spot for solo diners.
Many Spice Temple signature regional Chinese dishes feature on the value-driven bar menu, served in smaller portion sizes, alongside light bites conveniently designed to eat by hand, so guests can easily juggle a delightful combination of food and drinks. Dishes range from $5 to $15. After 10pm, generous, $18 bowls of Beijing Noodles with David Blackmore Wagyu are available.
Bespoke cocktails are served with a theatrical flourish and are joined Spice Temple's signature Zodiac cocktails, as well as a diverse drinks list of local and international beers, wines and spirits.
Spice Hour is available daily from 4pm-5.30pm, with $7 Asahi and spirits, $8 prosecco and $12 select cocktails.
No bookings in the bar. Walk-ins are welcome.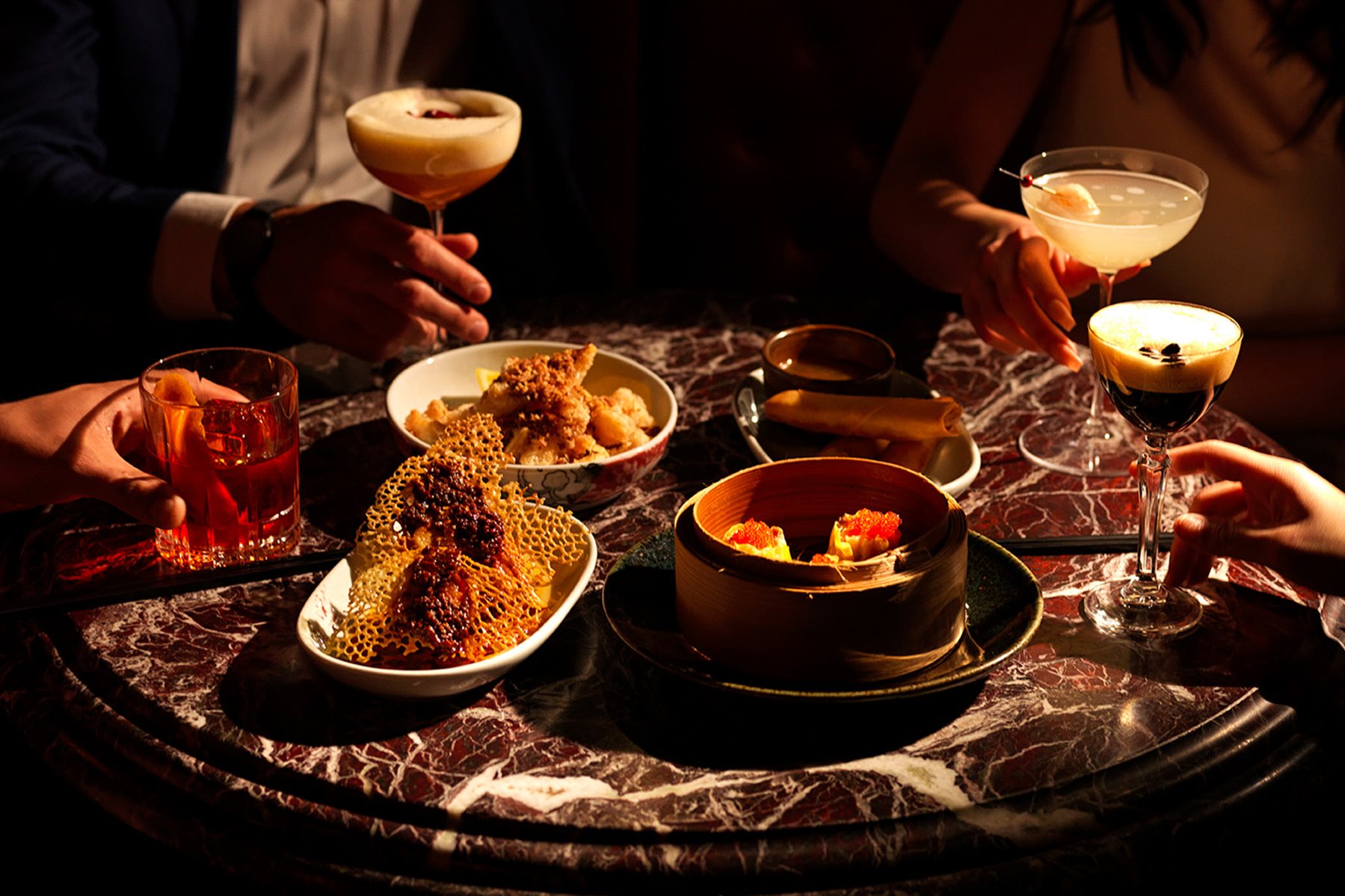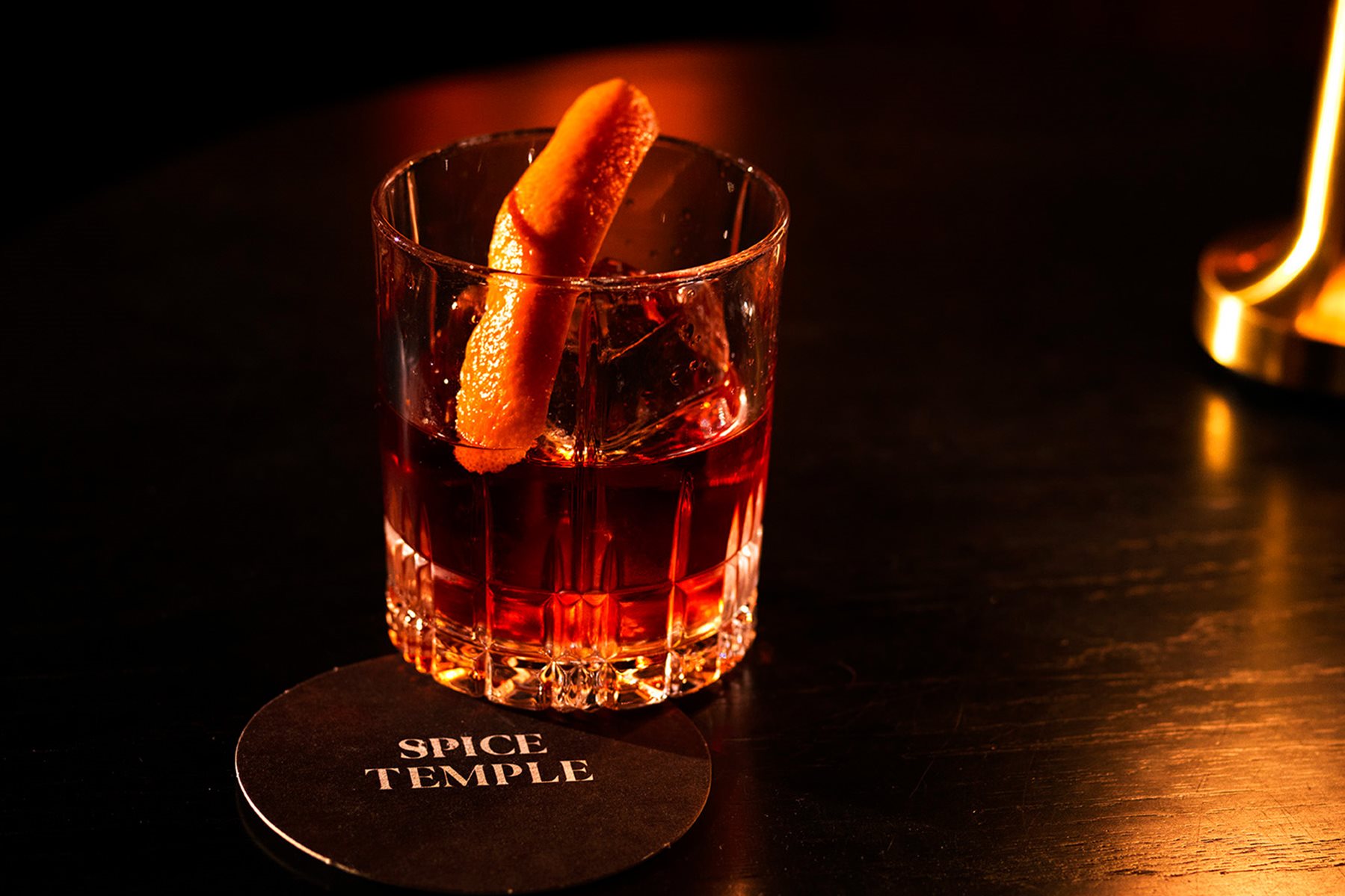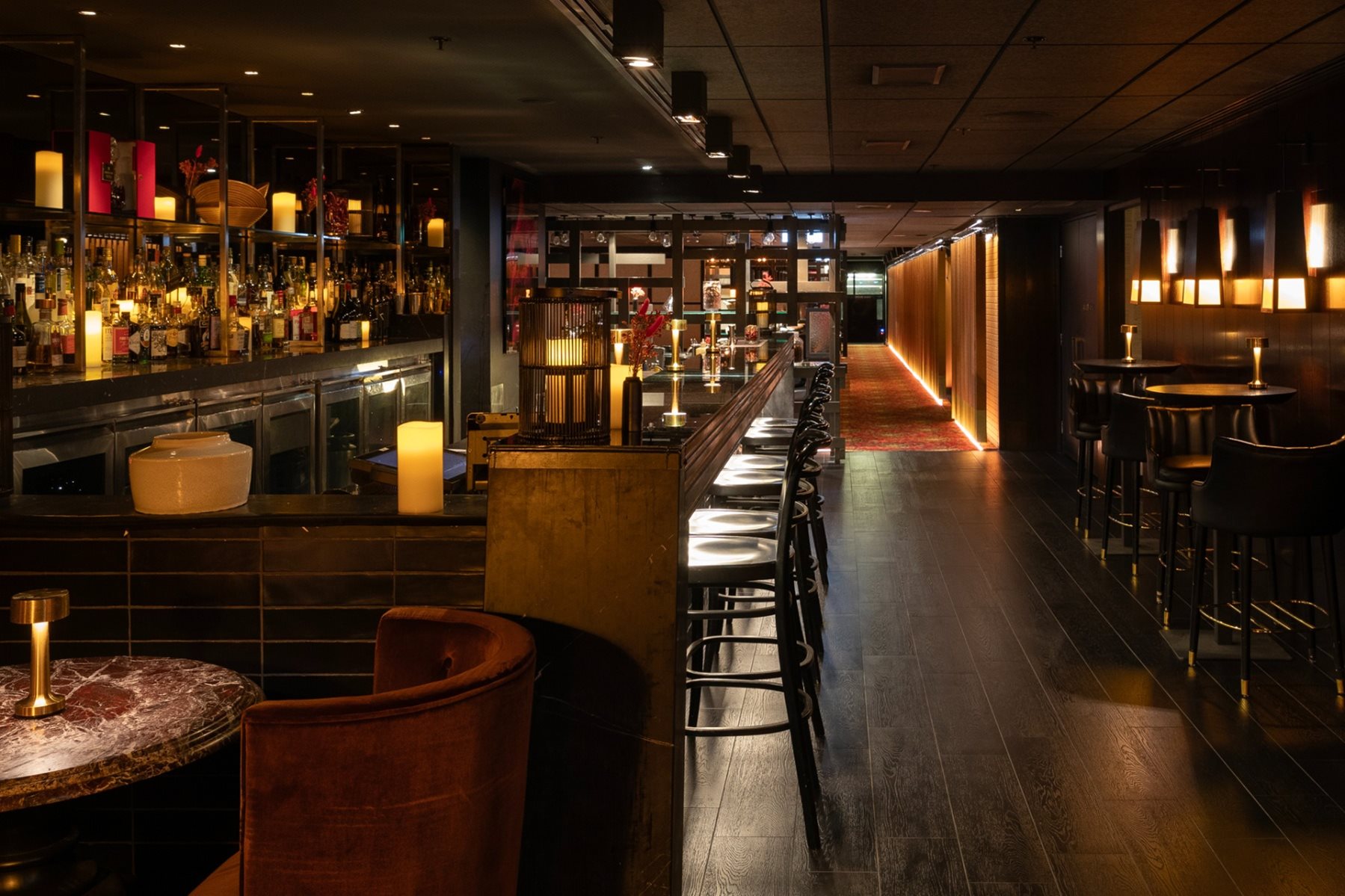 OPENING HOURS
Daily
4pm - Until Late (Mon - Sun)
No bookings in the bar. Walk-ins are welcome.
LOCATION
Level B1 Crown Towers, Crown Melbourne, 8 Whiteman St, Southbank, VIC, 3006
View on Google Maps
This content appears at the bottom of the Venue Details Widget
terms
The finer details
Discover all the finer details to make your time at Crown Melbourne seamless and enjoyable.
Allergies & dietary requests

Spice Temple requests patrons with food allergies or other dietary requirements to please inform their waiter prior to ordering. We will endeavour to accommodate your dietary needs, however we cannot be held responsible for traces of allergens.