Private events at the Sports Bar
Make it an experience to remember
If you can't be at the game, then the Sports Bar is the next best thing. Why watch at home, when you can experience your favourite sports on the big screens at Crown?
Smaller groups are welcome on a walk-in basis.
For enquiries of 30 people or more, please contact our Private Events Team on privateevents@crownmelbourne.com.au
Partial Venue Hire
Get the most out of Sports Bar
Celebrate some of the most anticipated sporting matches among your closest friends at Sports Bar. Elevated above the remainder of the bar, partial hire of the venue enables you to have your own exclusive space to cheer on all the live action. Complete with a mega TV screen playing all the major international and local matches across an array of athletics as well an impressive selection of local and international beers it's a fabulous choice for up to 50 sports loving guests.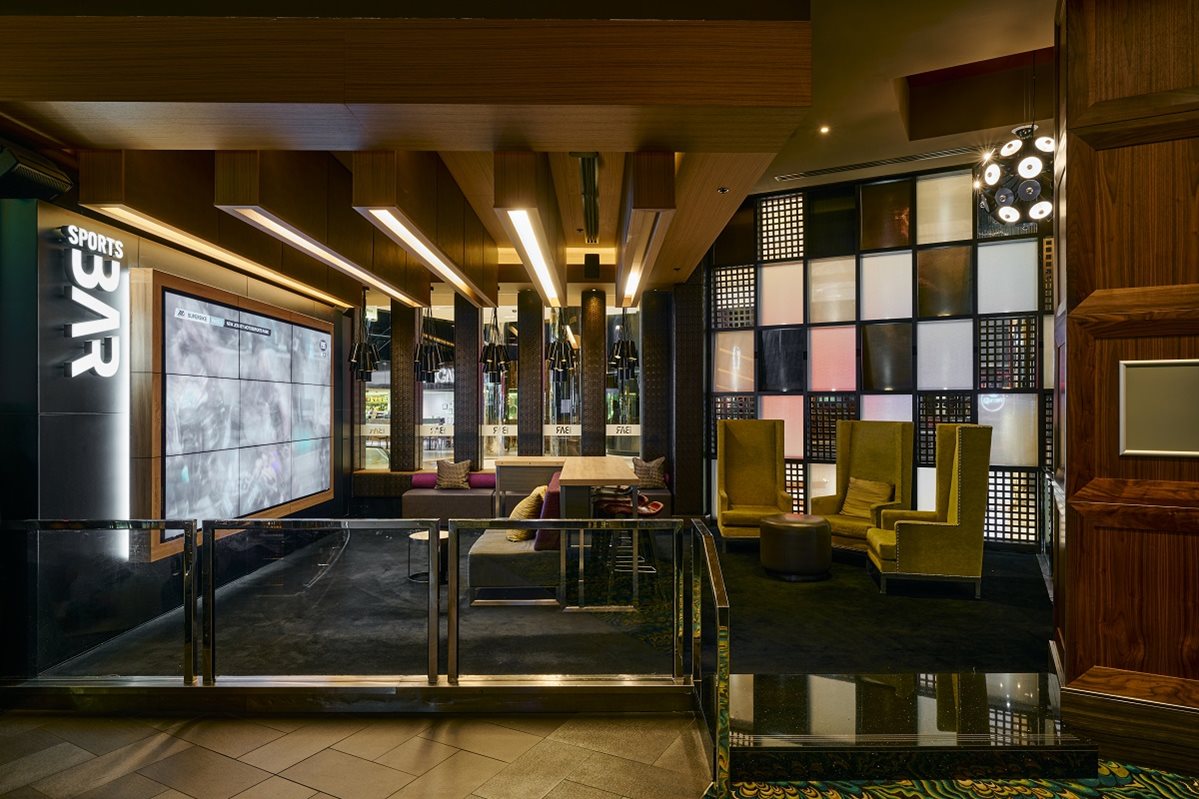 Exclusive Venue Hire
The ultimate VIP experience
The excitement of live sport is best felt with others, so make it an experience to remember at Sports Bar. Available for your exclusive hire, this space boasts an impressive selection of massive TV screens, a sound system that makes you feel like you're at the game, refreshing drinks and menus catered by San Antone by Bludso's BBQ. With a relaxed and vibrant ambiance, it's one of the most sought-after event destinations for sports fans.