Weddings
Your dream hotel wedding at Crown Melbourne
At Crown Melbourne, you will find everything you need to create a truly unique wedding day.
From our world-renowned chefs and some of the most stunning hotel wedding venues in Melbourne to luxurious accommodations and an indulgent day spa, everything you need to create the perfect day is just steps away from each other.
No matter if you are after a hotel wedding reception to follow a traditional ceremony or an elegant outdoor wedding venue for the whole celebration, Crown Melbourne has it all.

Australian Bridal Industry Academy
2018, 2019, 2020, 2021 & 2023 Hotel Reception of the Year
2022 & 2023 National Winner of Hotel Resort Reception Venue
Testimonials
Bringing your vision to life
Here at Crown, we understand that there is so much more to a wedding than the way it looks on the day. Our knowledgeable team appreciate the ins and outs of every little detail and is committed to bringing your vision to life stress-free.
Read some of our past bride & groom testimonials below to spark inspiration and reassure you that your day will be nothing but perfect.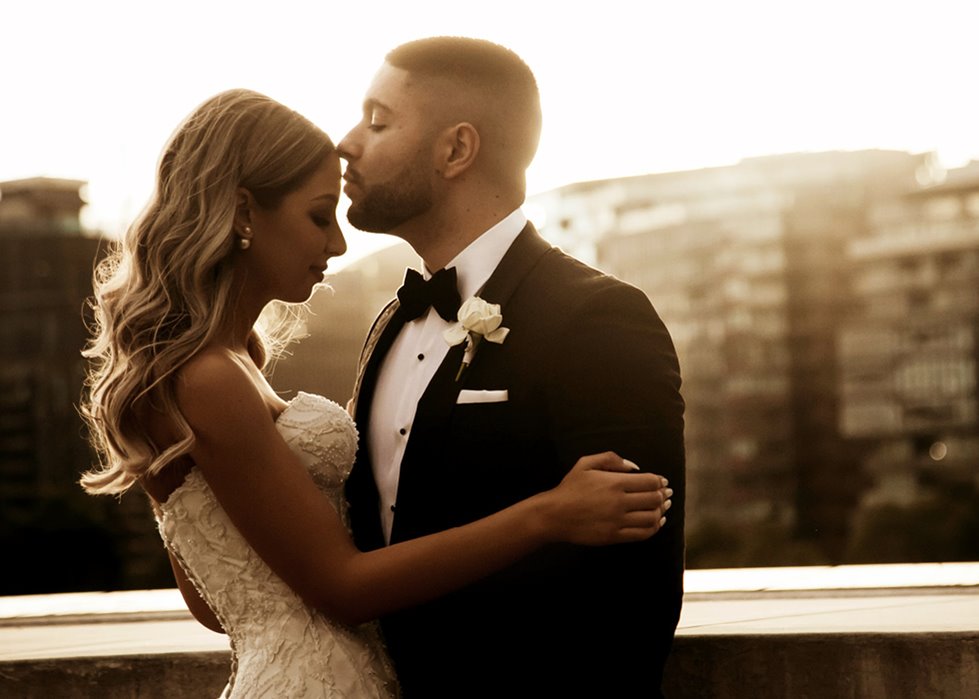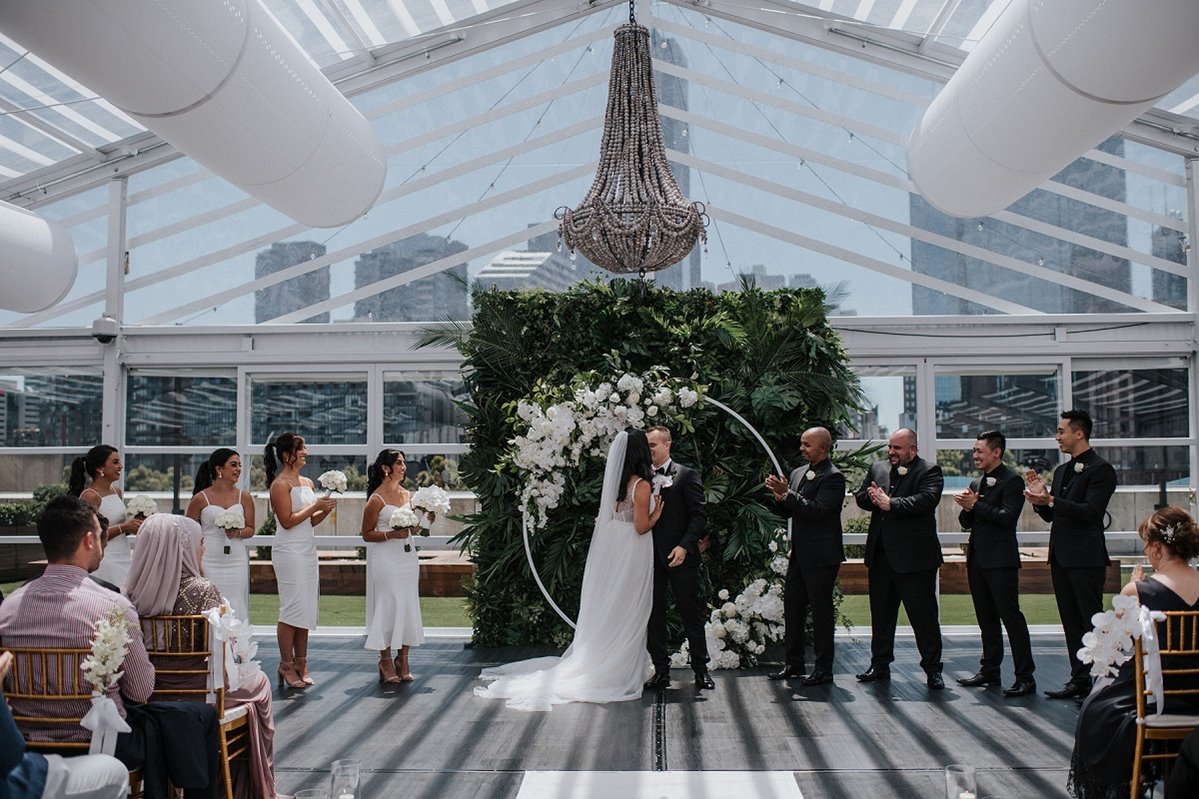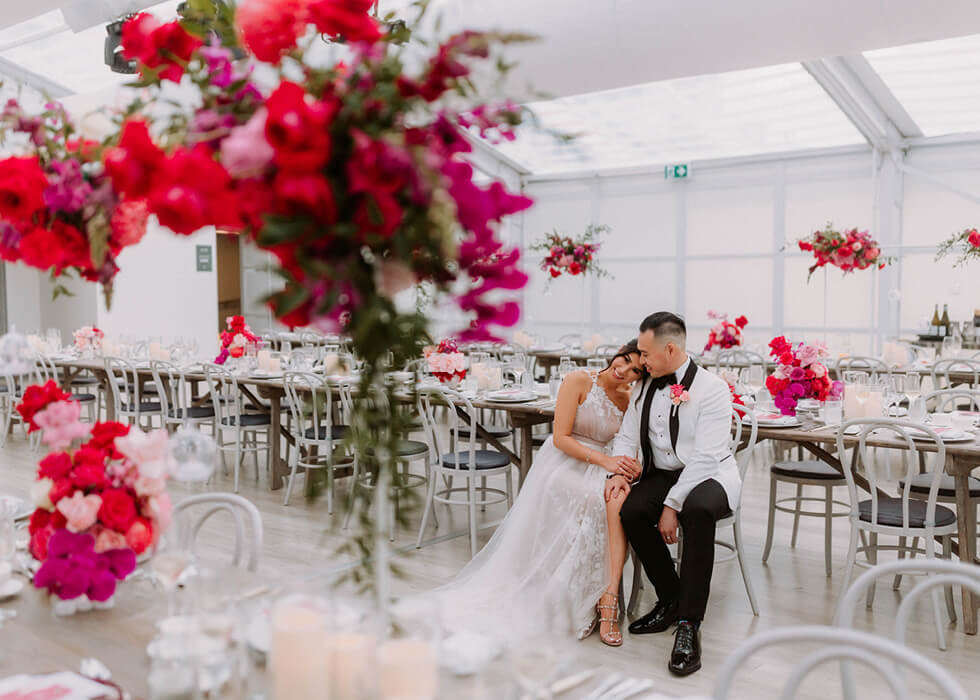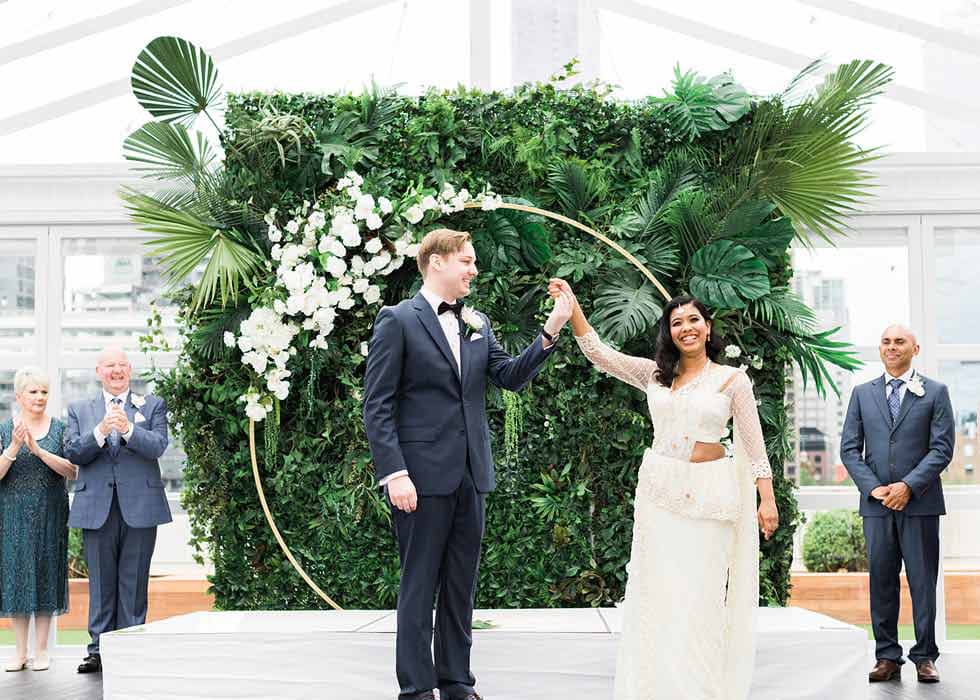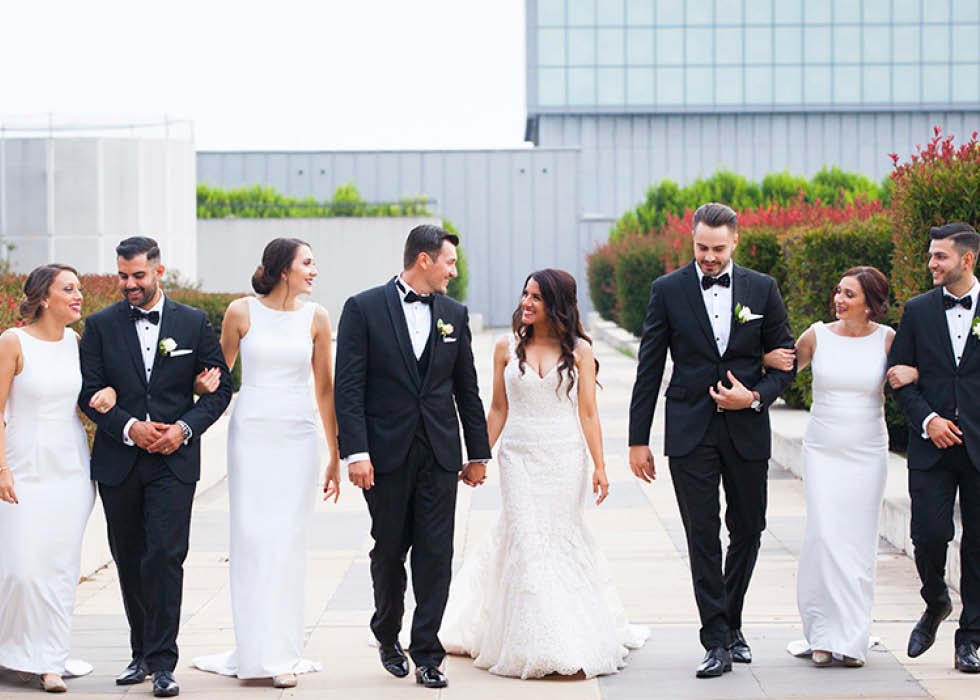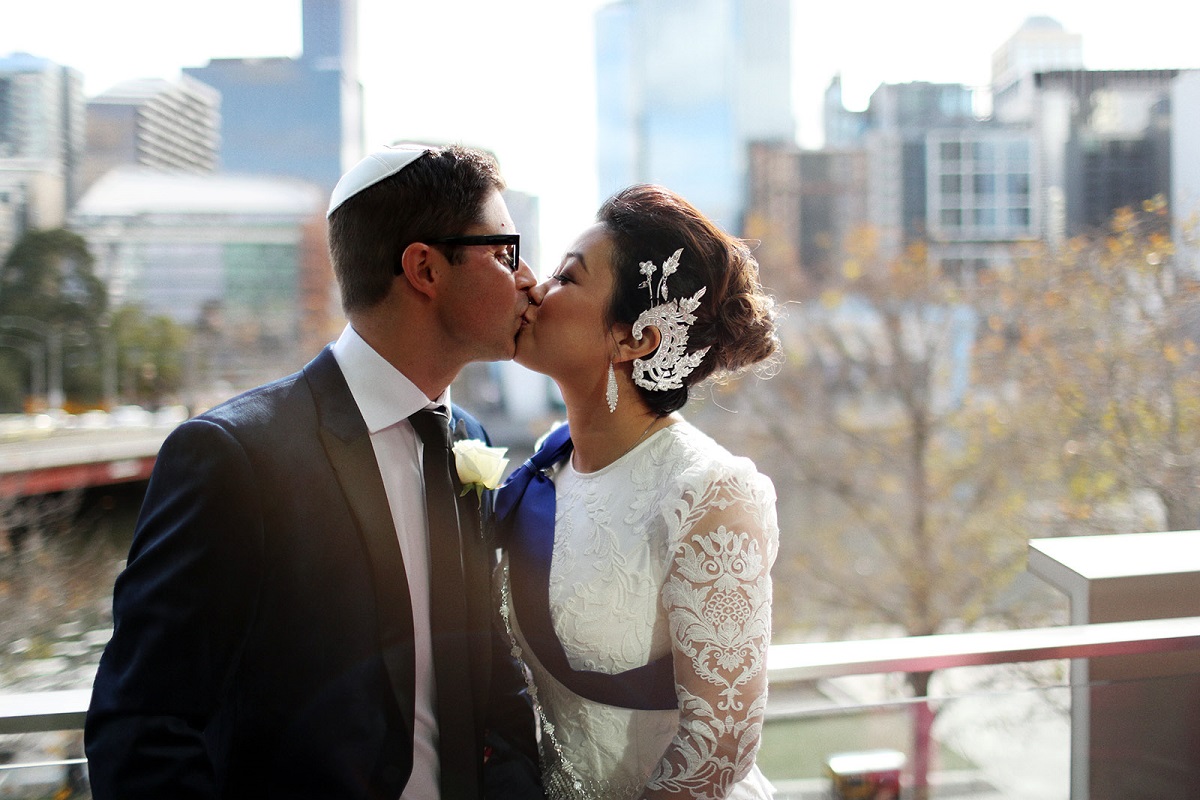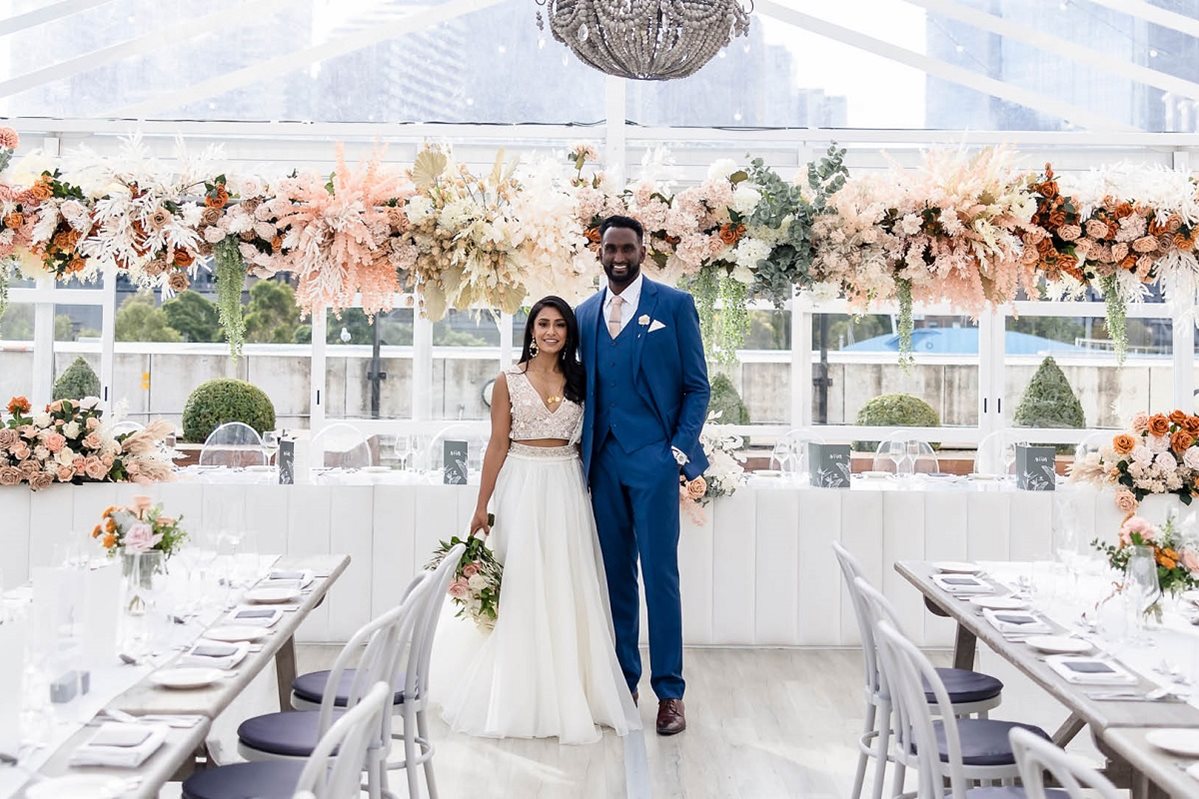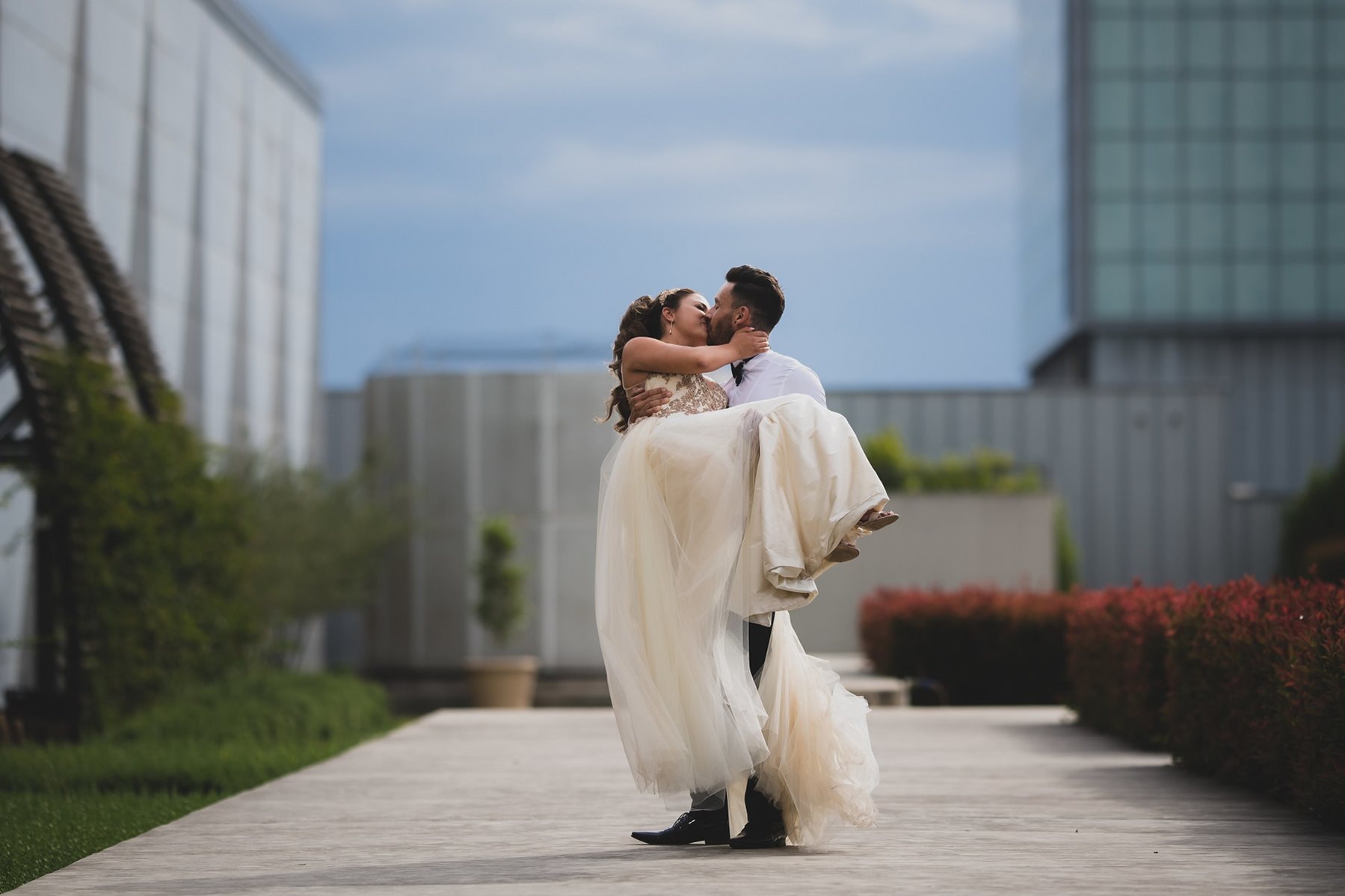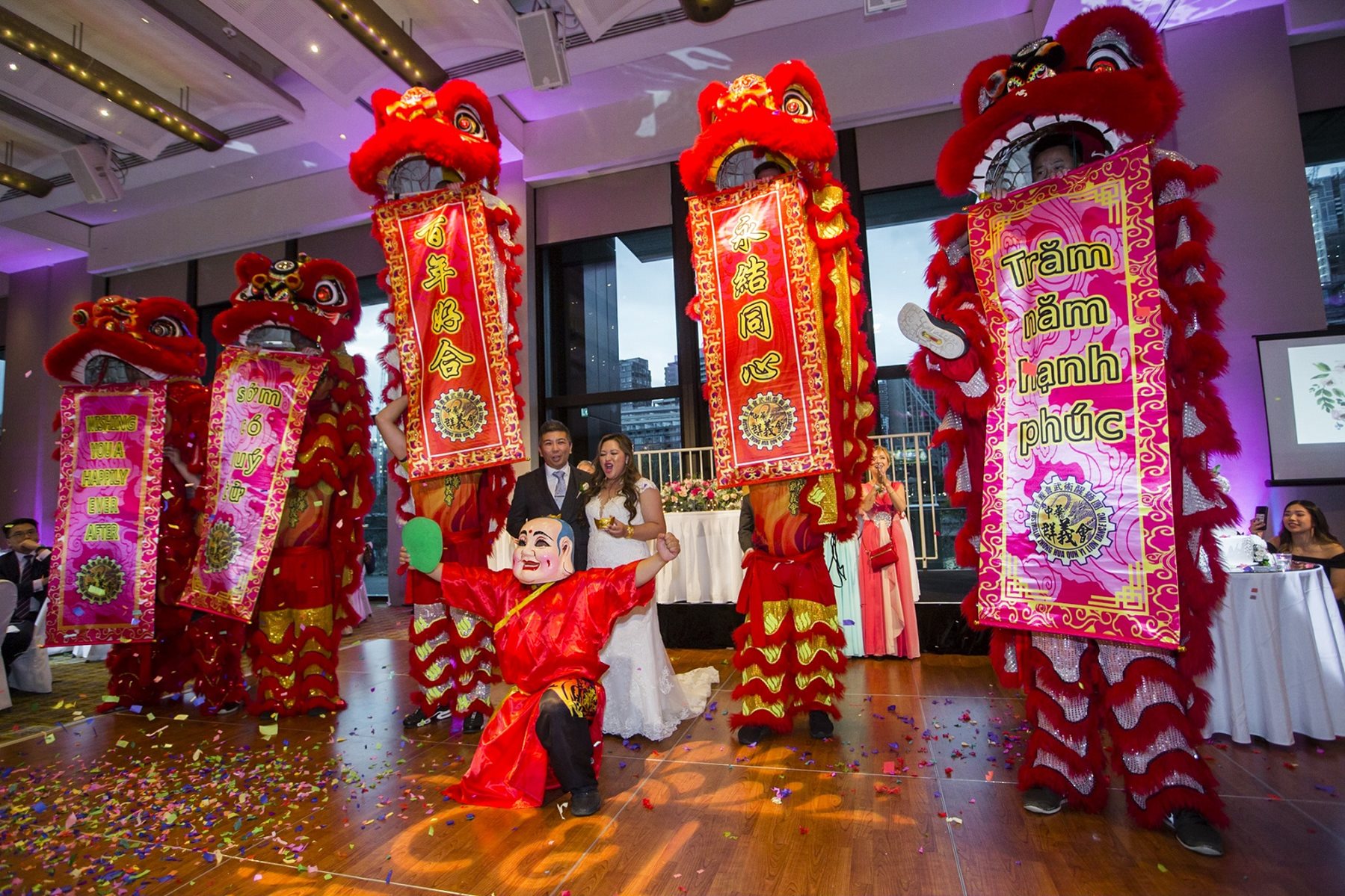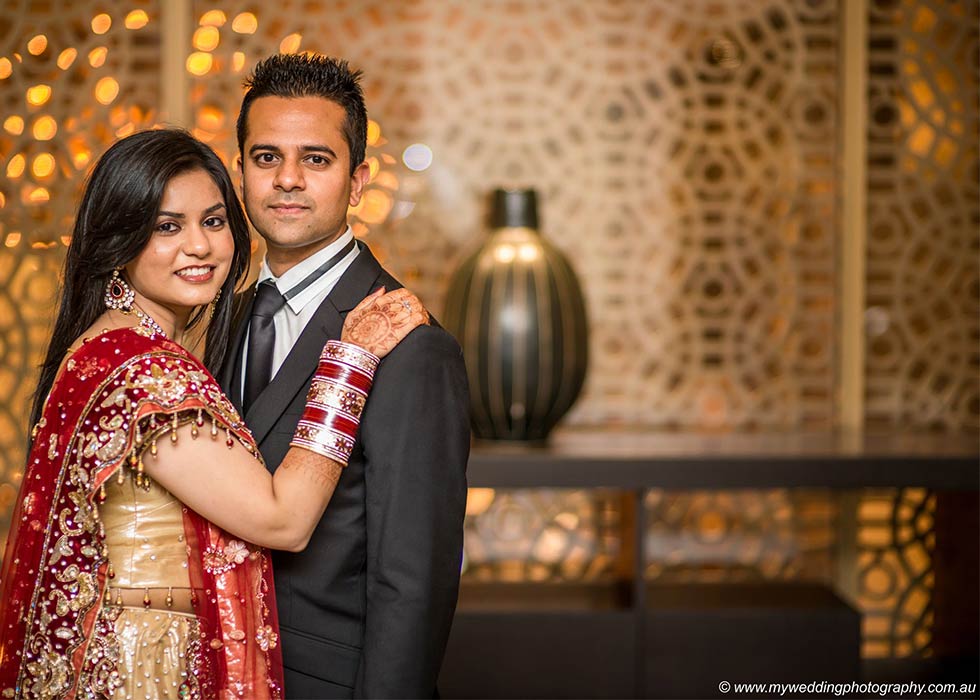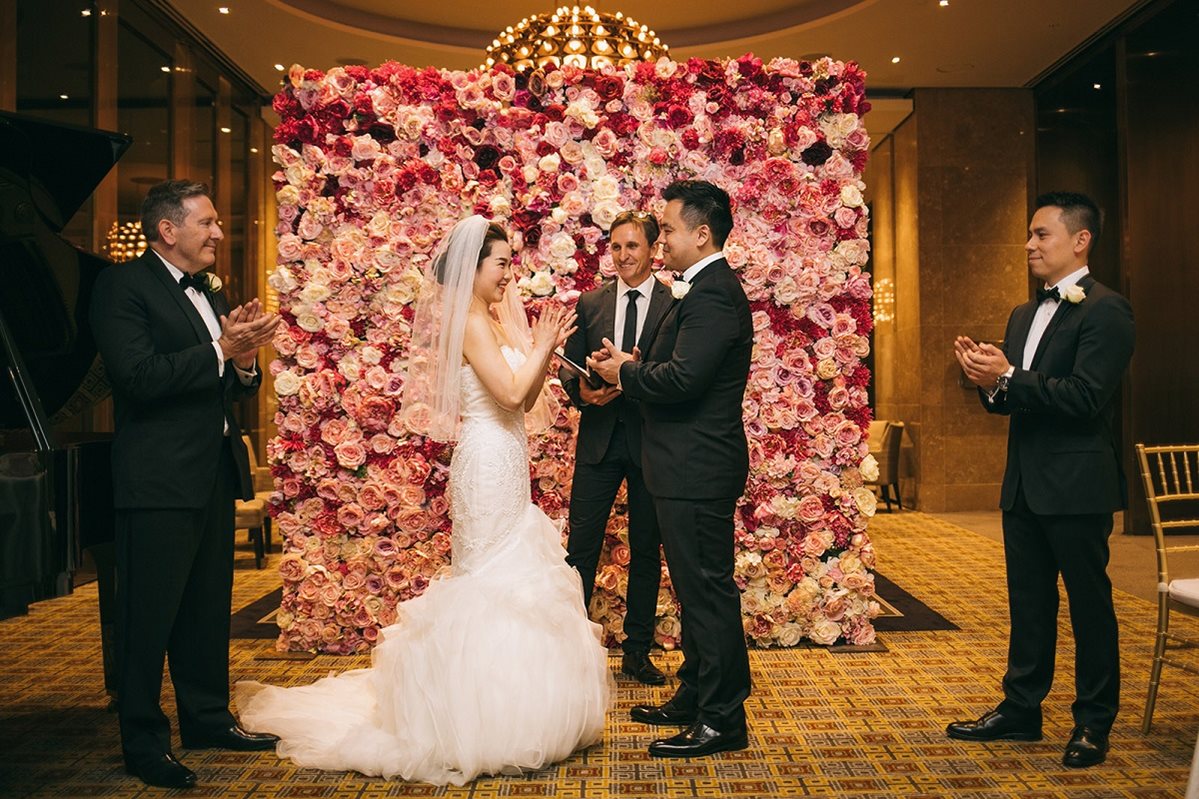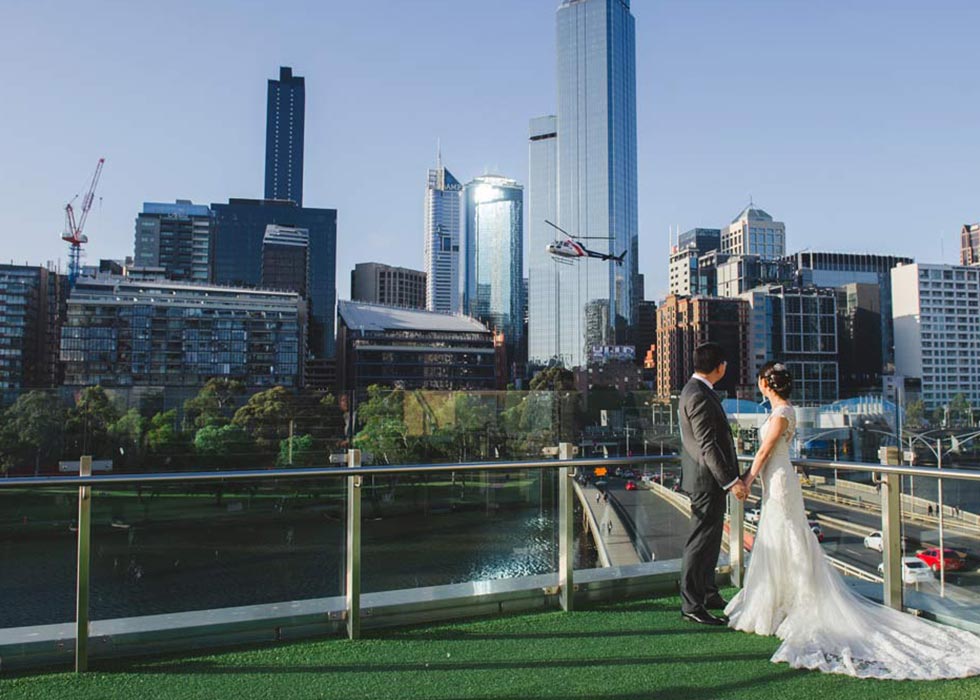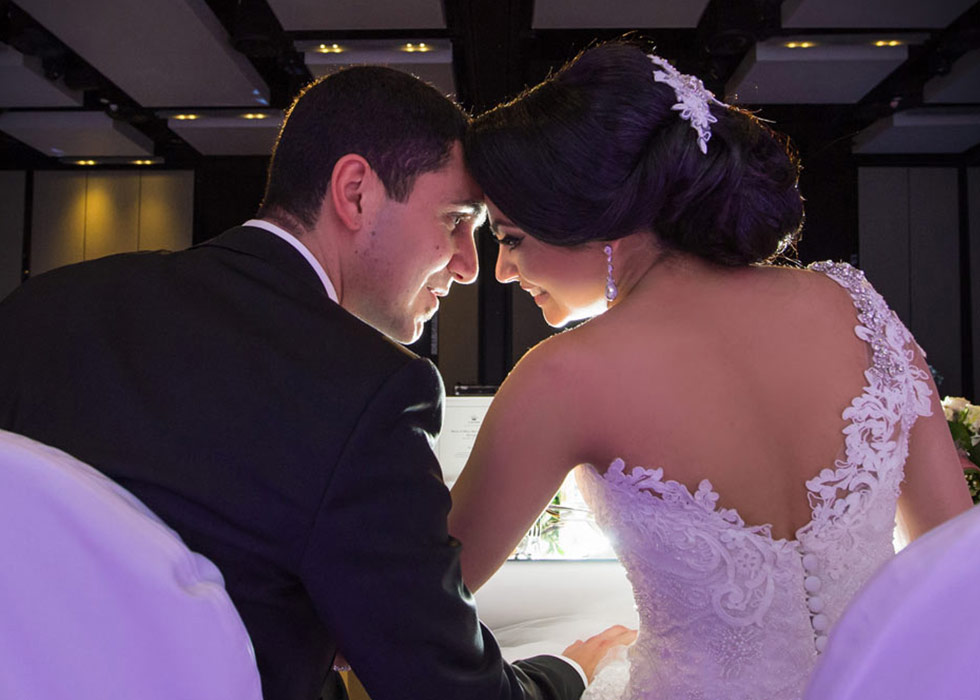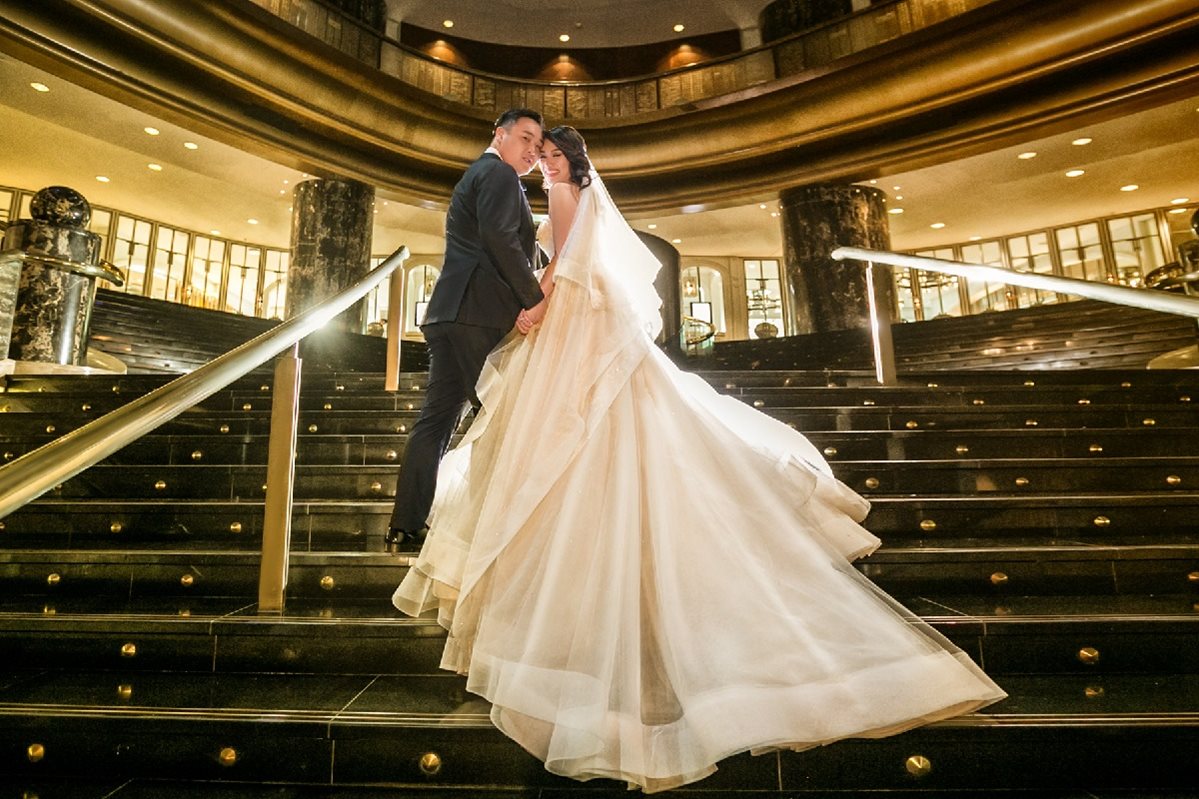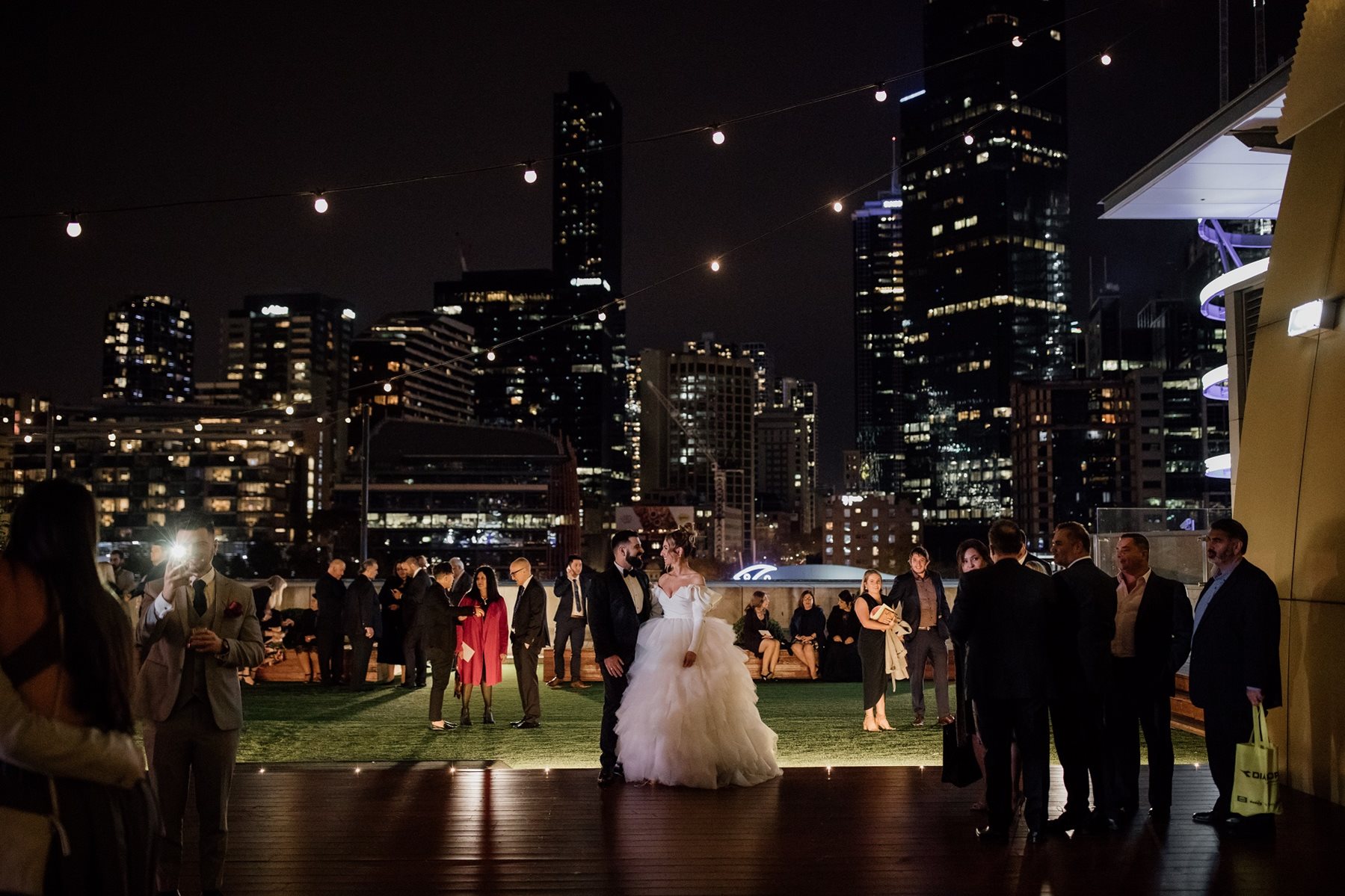 Vanessa & Costa
"Thank you Shohan and the Crown Events team for ensuring our wedding day was nothing short of PERFECT. The whole planning process with Shohan was simply easy! Everything was handled with care and professionalism. We cannot thank everyone enough for making our day what it was."
Cristian & Zina
"Crown provided the fairy tale wedding we dreamed of! The Aviary was absolutely stunning on the day and we are so happy we chose to have our Ceremony there. We couldn't recommend it enough, thank you."

Photographed by Immerse Photography
Wedding Styled by Varu
Holly & Michael
"Thank you Crown, and to you, Shohan, for a very well organised and well executed night. We truly had a magical experience we will never forget. The entire wedding experience from start to end was made extremely easy even through all the changes as a result of the pandemic. All in all, words cannot describe how happy we were with Crown's services, we enjoyed every minute of our special night and we could not have asked for anything more! Some of our guests have said it was the WEDDING OF 2021!!"
Pavithra & Robert
"Walking into my wedding at Crown was an absolute dream. Leading up to the big day the team at Crown were professional, kind and extremely helpful. The marquee space was perfect for an intimate cultural ceremony and also had the perfect backdrop of the city. Erika and her team took away any stress and were able to accommodate the wedding styling and my requests and my wedding ended up being hassle free and I couldn't be happier"
Photography by Lovers Narrative
Wedding Styled by Varu
Caterina & Anthony
"Thank you to all the staff at Crown for making our wedding day so special. The room was spectacular and I was blown away when I saw it for the first time. It was everything I had envisioned and more. Shohan you have been a pillar of support to me throughout the entire process, which is exactly what a bride needs to the lead up to her big day. We loved the food and so did our guests. Your chefs are amazing!"
Vannyda & Jason
"We got married in the River Room at Crown and it was the most magical day that exceeded all of our expectations. We cannot thank Erika and the Crown Events department for making our day perfect. The entire process of putting it all together with Erika was stress free and seamless. She is a true professional. Words cannot describe how beautiful the River Room looked. We got married in the middle of winter and the River Room was transformed into a beautiful outdoor garden reception."
Photographed by Warren Photography
Wedding Styled by Varu
Abby & Pravin
"We had the best night, and it was all thanks to Shohan! Our guests loved the venue and the food was incredible."

Photographed by Shevan J 
Gemma & Peter
"The moment Peter and I decided that Crown was our wedding venue, we knew immediately that we were in safe hands. A big thank you Shohan Marsh for your time, dedication and kindness leading up to our wedding. The River Room was nothing short of spectacular. The city lights warmed the room beautifully and the food was incredible, not to mention the menu tasting experience, WOW!"
Photographer by Ben Potter Photography
Linda & Charles
"Our wedding was an amazing day! Everything was awesome. Our wedding planner, Shohan Marsh was as always professional and nailed it! We couldn't have asked for a better planner. The food was amazing and the service for the night was awesome. Jackie and her team did an amazing job in servicing the event."

"The River Room was set up perfectly with plenty of space to dance and for a fabulous lion dance performance.
We could not thank the staff at Crown for making our wedding day the best day of our lives."
Shivam & Apurva
"We had such an amazing day! We have had so many comments about how lovely the venue was. It is so beautiful and all the hard work and attention to detail Paris and other staff members put in made the day so special. Our day was perfect and all of our guests had a great time celebrating with us. It is unforgettable and we will always be grateful."
 
Photographed by Arkadiusz Rejman Photography
Paul & Fanoula
"We could not have been happier with how our day went. Crown Melbourne were absolutely tremendous and I cannot thank them enough. We just want to say a massive thank you, and can't stress at how stoked we were with the show that Crown put on for us - that message also comes from our guests who all loved it!"
Photography by Dezine by Mauro
Evelyn & Henry
"We love Crown Towers, it is a glamourous venue with first class food. Shohan was absolutely amazing. She worked very well with all our suppliers and made everything easy for us in addition to working together with us on the day. She is a shining star and you are very lucky to have such a wonderful planner on your team!"
Photographed by Hikari Photography
Matilda & Allen
"Thank you again for all your help in coordinating and helping us through our wedding day. You went above and beyond and we are really grateful and thankful for that!"

Photographed by Karen Woo Photography (Formerly Finessence Photography)
Mary & Mark
"We were the first couple to have our wedding at Crown Promenade, and Paris made us feel so at ease. She was so cooperative and organised. We received the best service which made our experience much more enjoyable! We cannot thank you enough Paris"
Photographed by Dezine by Mauro
Brian & Elizabeth
"We would like to take this opportunity to give our heart-felt thanks to the dedicated Crown Melbourne team for making our wedding ceremony and reception amazing. The whole process from event planning up to our magical day was guided by the staff thoughtfully and to excellent standard. The food on the night was exceptional and the catering staff approachable and professional."
"We couldn't stop smiling. Thank you."
Photographed by Dezine by Mauro
Sophia & Luke
"We got married at the amazing Crown Aviary and absolutely loved the venue. The staff were very helpful both in the lead up to the wedding and on our big day."
Photographed by Once And For All
FAQS
Have a question for us?
Have a question for us? Check out our FAQs or contact us below if your question has not been answered.
Can I create my own menu?

Crown Melbourne's team of international chefs will be delighted to tailor make a special menu for you and your guests. Surcharges may apply.
Do you cater for children?

At Crown Melbourne we offer a Children's Menu which can be found on your wedding package brochure.
Do you allow outside caterers for food and beverage?

No, we do not allow outside food or beverage to be brought onto the premises. Wedding cakes are an exception.
Can I bring my own spirits?

Yes, you are welcome to bring your own spirits to enhance your Crown beverage package. Please note a corkage fee applies. Kindly note, no bottles will be left on the tables. Limit of 1x 750mL bottle per 10 adults.
Can I bring my own centrepieces or styling?

Yes, you may provide alternative centrepieces to what is included in your package.
Do you have suggested suppliers that I can use?

Yes, when you book your wedding at Crown Melbourne you will receive Crown's preferred supplier list.
Can I have wedding photography taken on premises?

Yes, Crown Melbourne has various on site locations for your wedding photography which your Event Manager can recommend.
Is there car parking available at the Hotel for guests?

Crown has two car parks with over 5,000 spaces. For full details on car parking rates and options, click here.
What is the payment process should I wish to go ahead with a booking?

We can hold a date for 14 days without obligation. After 14 days we require you to sign a contract and pay a deposit based on 10% of the estimated event costs, or $2,000 whichever is the greater. Full payment structures are included within your contract.
Experience more
Creating unforgettable memories at Crown
Enhance your special day with a luxurious stay at one of our three hotels in Melbourne, or unwind and deepen your sense of rejuvenation with a pre-wedding visit to Crown Spa Melbourne. With options suited for any taste, book your experience to complete your wedding celebrations.
Contact us
Contact our event specialists
From an intimate wedding, to a ballroom celebration, we can make your next event extraordinary. Enquire below and our event specialist will be in contact as soon as possible.