Crown Spa
Your time, your journey
Located within the opulent Crown Towers, Crown Spa Melbourne offers a tranquil oasis to both external and in-house guests from the demands of everyday life. From the moment you are greeted by the doorman at Crown Towers, your spa journey begins. Upon entering Crown Spa in Melbourne, allow our therapists to lead you through a deeply relaxing and highly personalised spa journey.
Please note that children under the age of 16 are not permitted at Crown Spa.
Spa treatments
Your wellness journey starts here
Crown Melbourne's hotel day spa offers a tranquil oasis from the demands of the city.
From the moment your car is valet-parked by our welcoming doorman, allow our therapists to lead you through a deeply relaxing and highly personalised spa journey. Browse the luxury hotel spa treatment menu for the full list of available services.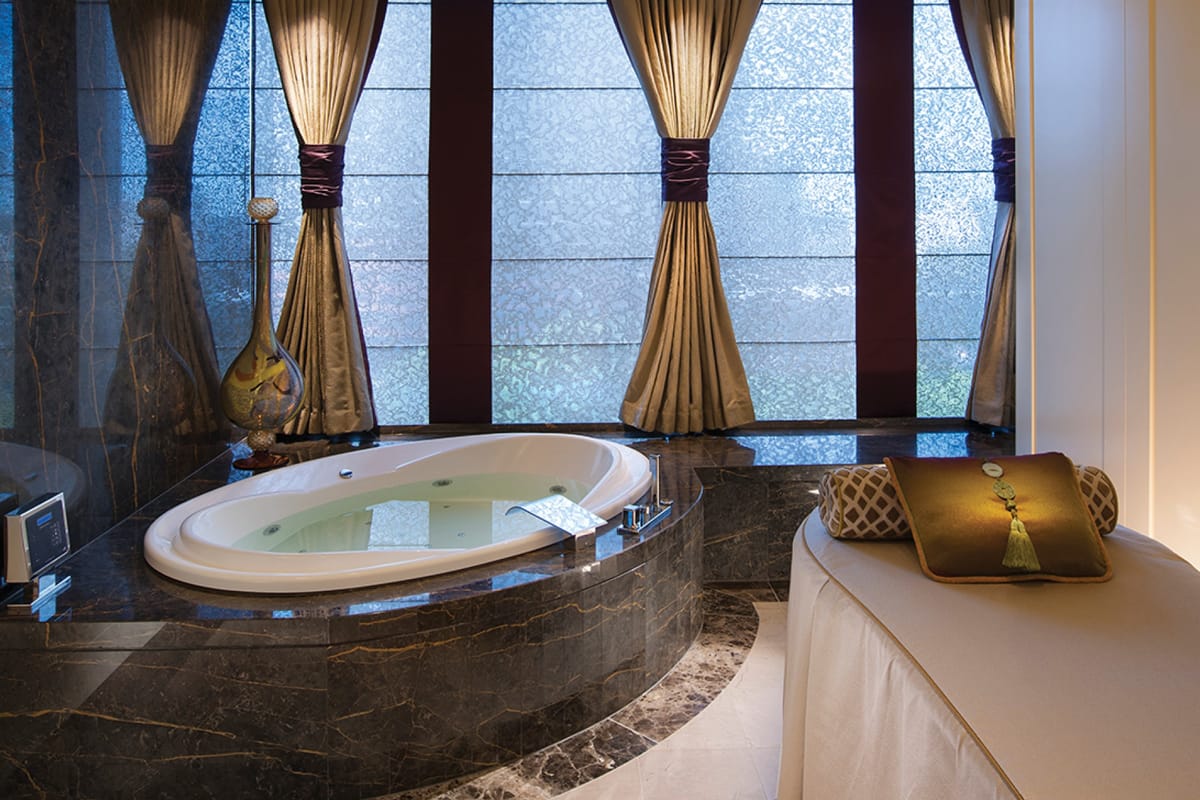 Dr Tass
Specialty consults with results driven treatments
Dr Tass understands the importance of results-based services. With the perfect combination of luxury and medical grade treatments to achieve outstanding aesthetic solutions, enjoy a rejuvenating treatment based on results for the skin, face and body.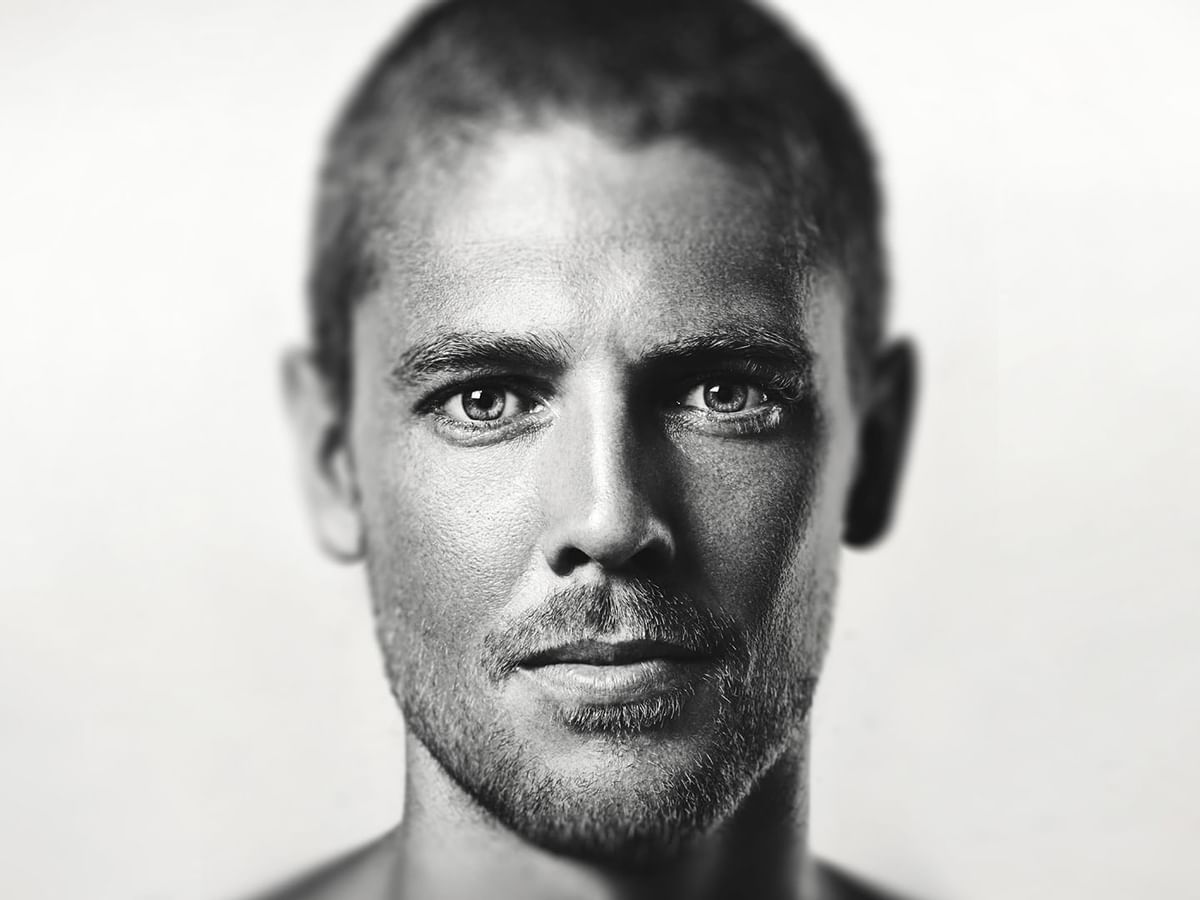 Aqua Retreat
Rehydrate, refresh and soothe the body
Crown Day Spa Melbourne's Aqua Retreat is the perfect complement to your selected Crown Spa treatment or, simply, as a rejuvenating experience of its own. Enquire today to book a relaxing experience at the Aqua Retreat.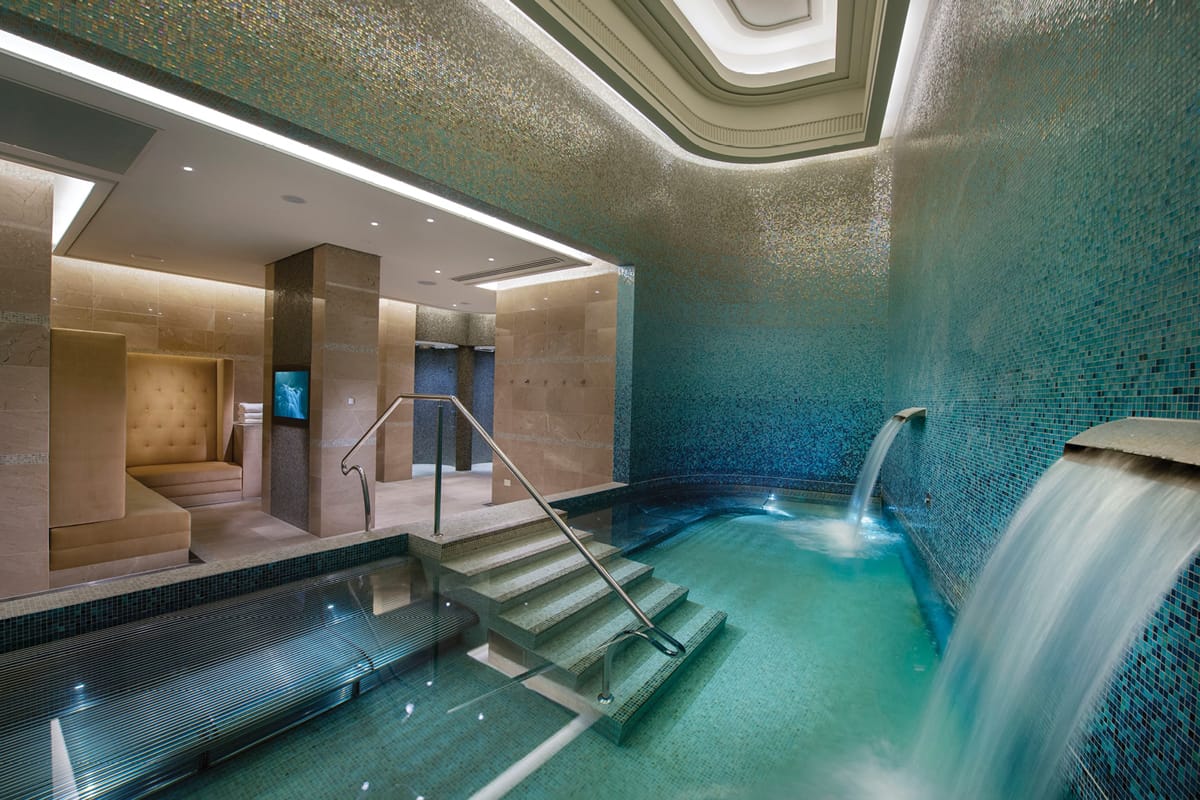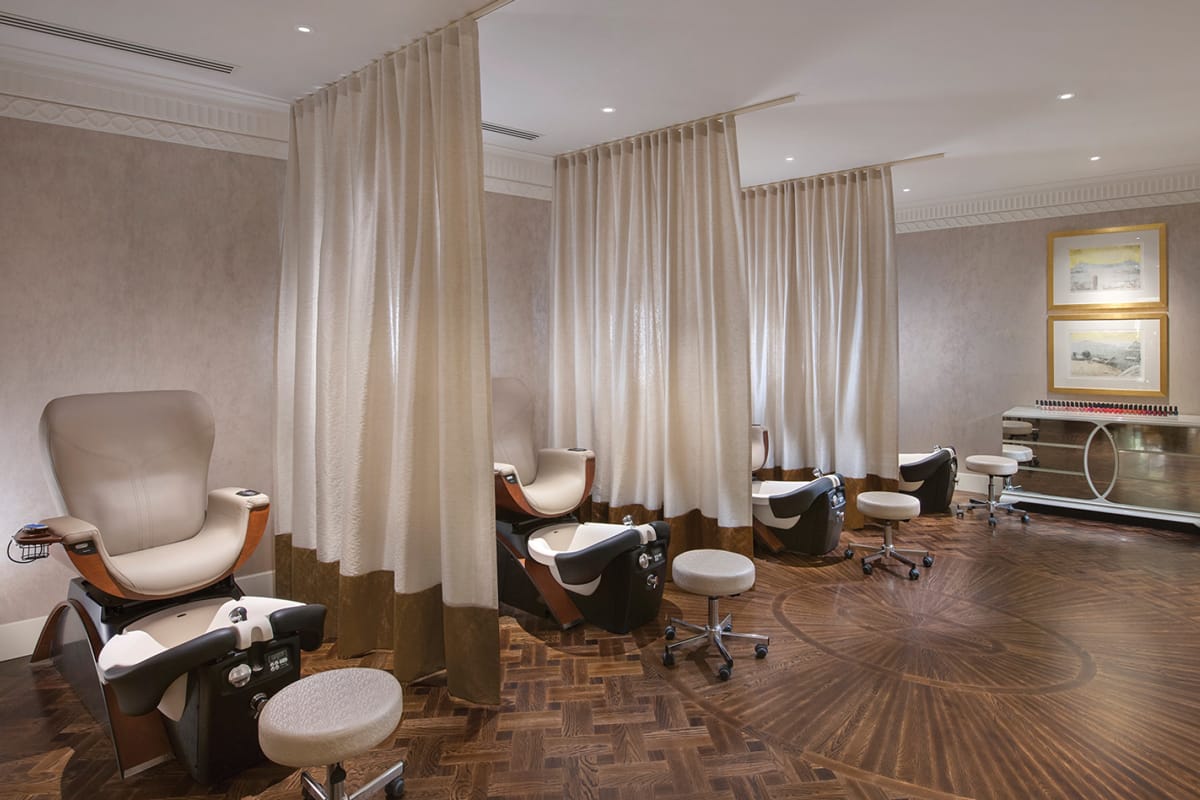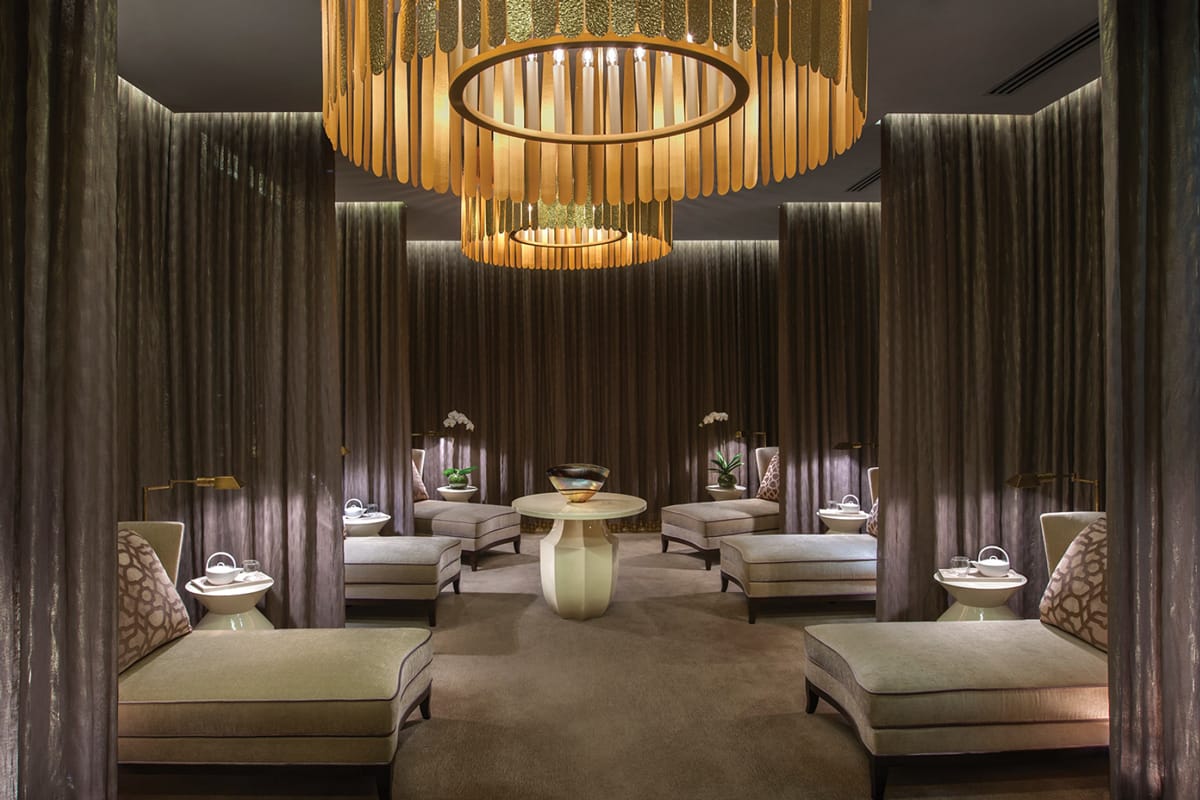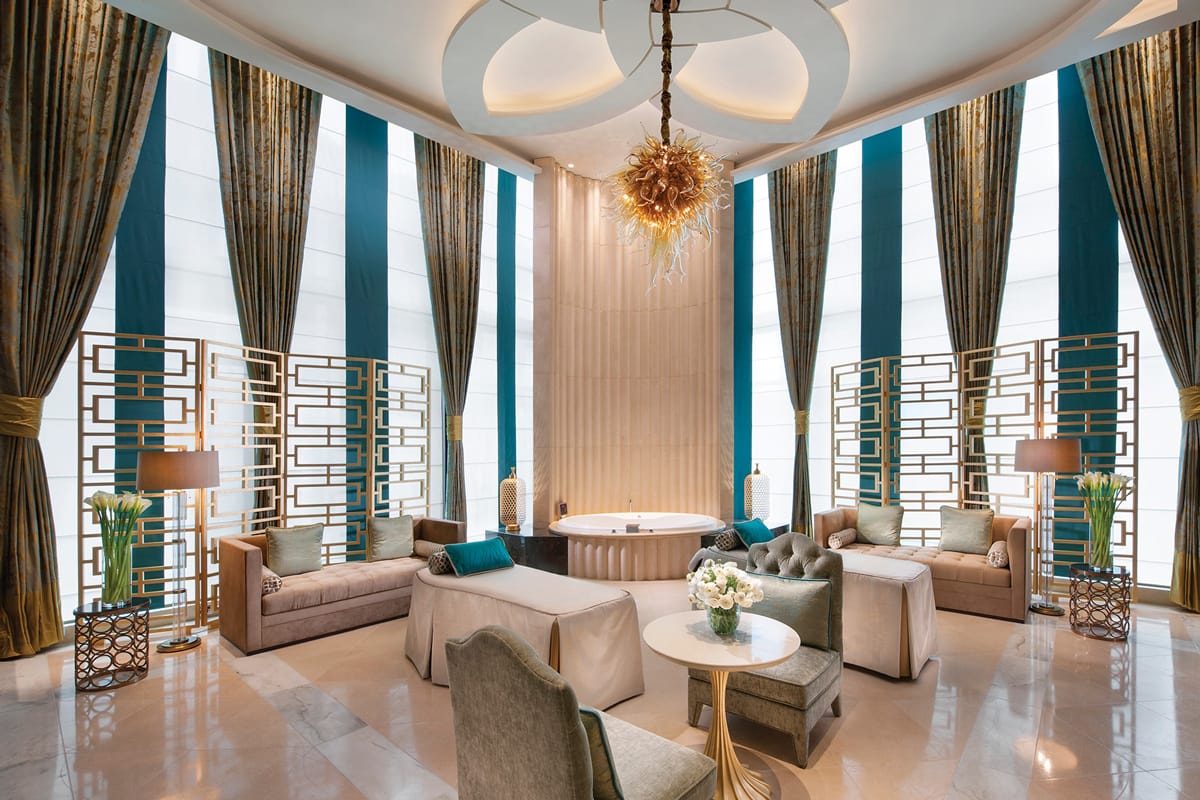 FAQS
Have a question for us?
Have a question? Check out our FAQs to find answers to commonly asked questions, or contact us today if your question has not been answered.
Do I need to book in advance?

We welcome guests to book in advance to secure your preferred reservation time and date. All appointments can be guaranteed with a valid credit card.
Does a visit to Crown Spa include parking?

Complimentary four hour valet parking is included with all one hour or more treatments excluding in-house guests.
How early should I arrive for my booking?

We recommend that you arrive 60 minutes prior to your treatment to start your spa journey in the Aqua Retreat. If you are delayed, please remember your treatment time will be limited as a courtesy to the next guest.
Is there anything I need to note before visiting Crown Spa?

Crown Spa promotes an environment of tranquillity and relaxation. In respect of the environment and the experience of others, we ask that you refrain from using your mobile phone within Crown Spa. Robes and slippers are provided for your convenience. Professional draping is performed throughout the duration of your spa treatment.
The Aqua Retreats have designated male and female areas. These areas are a shared space with other guests and staff, we ask that you wear swimwear and use the towels, robes and slippers provided when moving around these areas. Due to the health and safety of our guests and staff, no alcohol or glassware is permitted in the Crown Spa Aqua Retreat facilities.
I have a salon treatment booked, am I still able to visit the Aqua Retreat?

Aqua Retreat facilities are not available to hair, makeup, and salon service bookings.
Is there a minimum age requirement for visiting Crown Spa?

Please note that children under the age of 16 are not permitted at Crown Spa, including the Aqua Retreats.
How do I change my booking and can I be charged for it?

To change or cancel your booking, a minimum of 24 hours notice is required. To cancel a booking of four or more guests, a minimum of 48 hours notice is required in order to avoid being charged in full.
Crown Rewards
Discover the world of Crown and be rewarded
From acclaimed restaurants and award-winning hotels to world-class gaming and endless entertainment, Crown Rewards helps you to discover the world of Crown – and be rewarded. Just show your Crown Rewards Card when you pay or play and you can start earning Points, which you can redeem for Crown experiences like dining, gaming, hotel stays and much more.