GING THAI
Thai food with a twist
With delicious smells and tastes, bright colours and flavours, and no-fuss exceptional service, GING THAI is the perfect place to catch-up, unwind over fresh food and enticing handmade cocktails in a welcoming, lively restaurant and bar.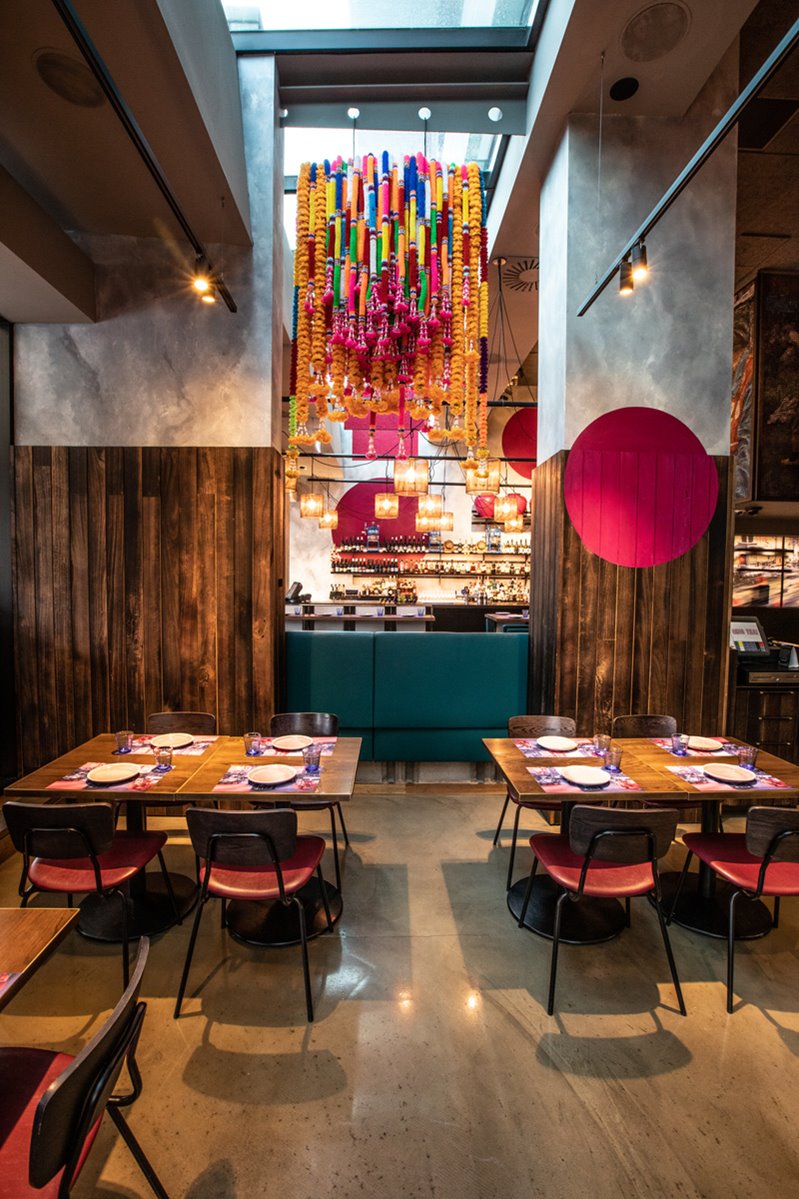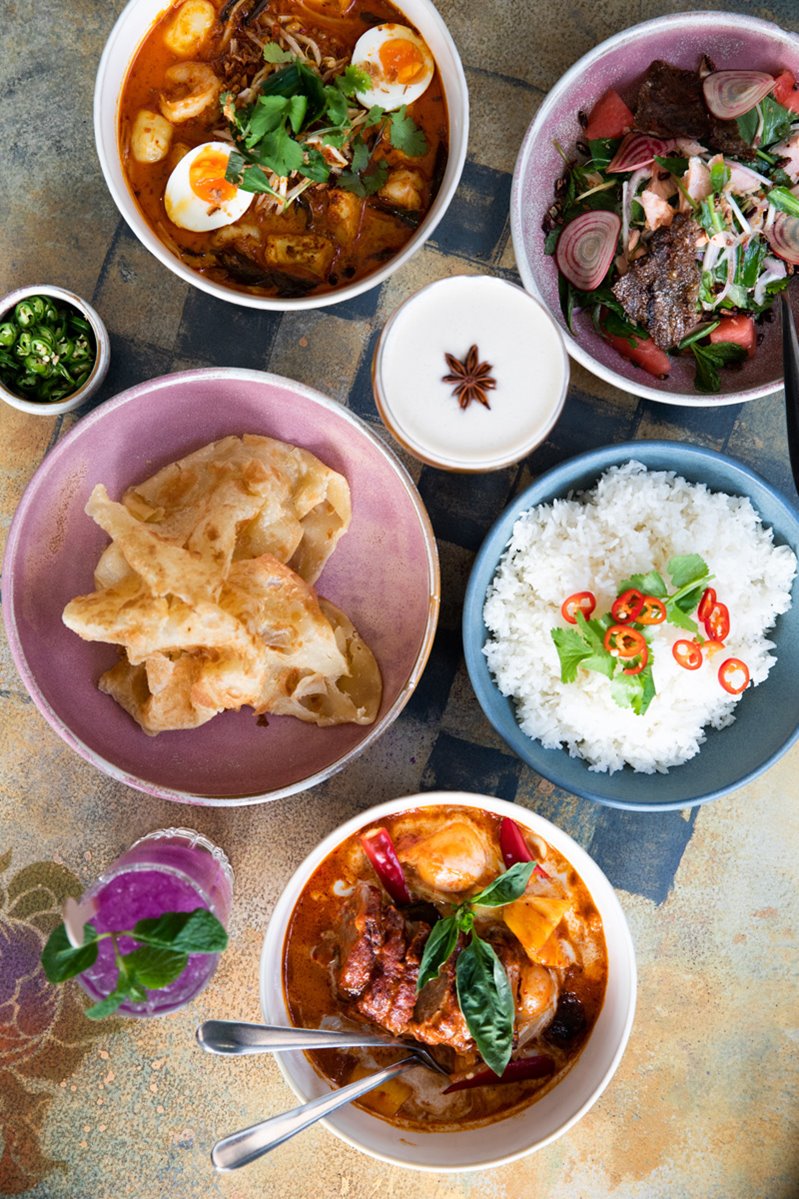 Meet the chef
Chef On Saengyojanr
With over 30 years' experience garnered in kitchens across Asia and Melbourne, On Saengyojanr began her cooking apprenticeship as a young girl, working in her Aunt's restaurant in Bangkok preparing herbs and learning about the complexities and subtleties inherent in traditional Thai cuisine from her mother and grandmother.
Since her childhood was spent growing up in family-run restaurants in Thailand, Saengyojanr has come a long way to her current role as Head Chef at Crown Melbourne's riverside restaurant GING THAI.
Since 1997, Saengyojanr has been instrumental in bringing the best Thai food to Crown across its restaurants, events and VIP business, including her time leading the kitchen at Crown Melbourne's Long Chim restaurant for the last two years.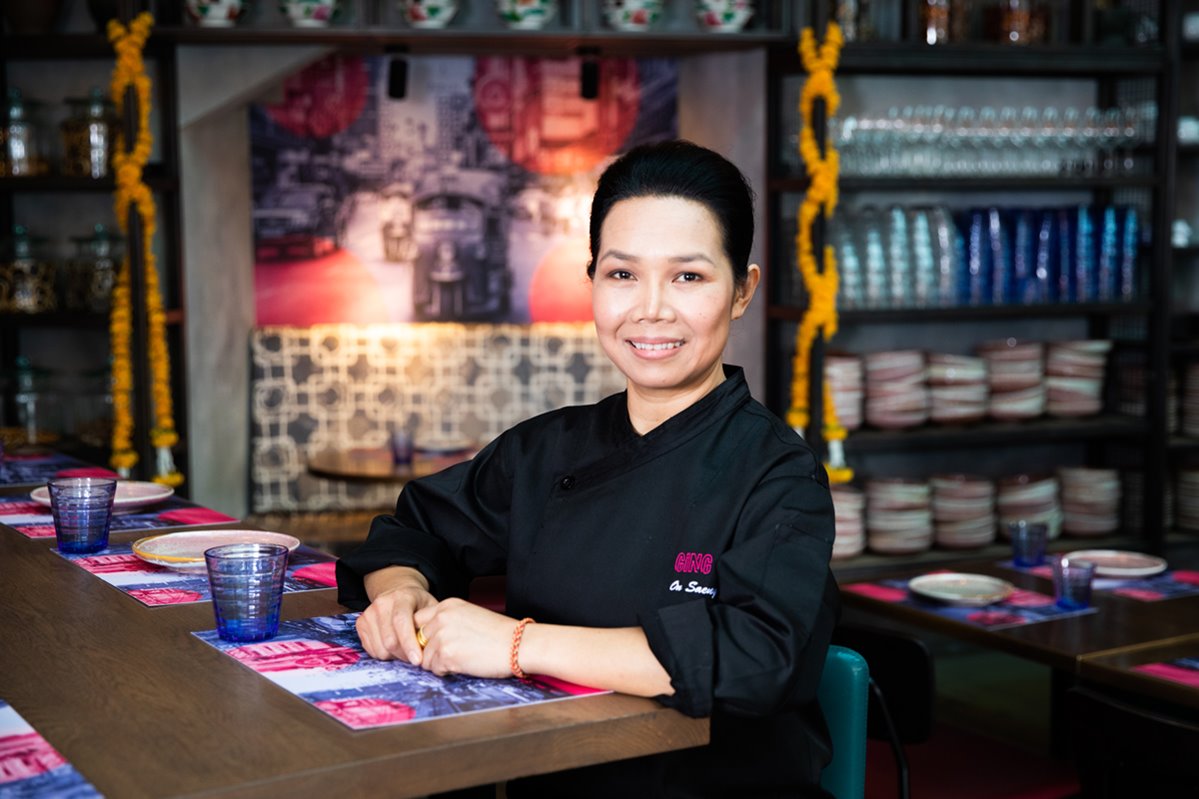 Private dining
Immerse in modern Thai
Enjoy a unique private dining experience with friends or family amongst the colorful surrounds of GING THAI.
From the privacy of the floating mezzanine, GING THAI offers fresh, true Thai food with a twist that makes a lasting impression. The perfect choice for up to 45 guests to enjoy a selection of South East Asian inspired share plates in a gloriously sun-soaked setting.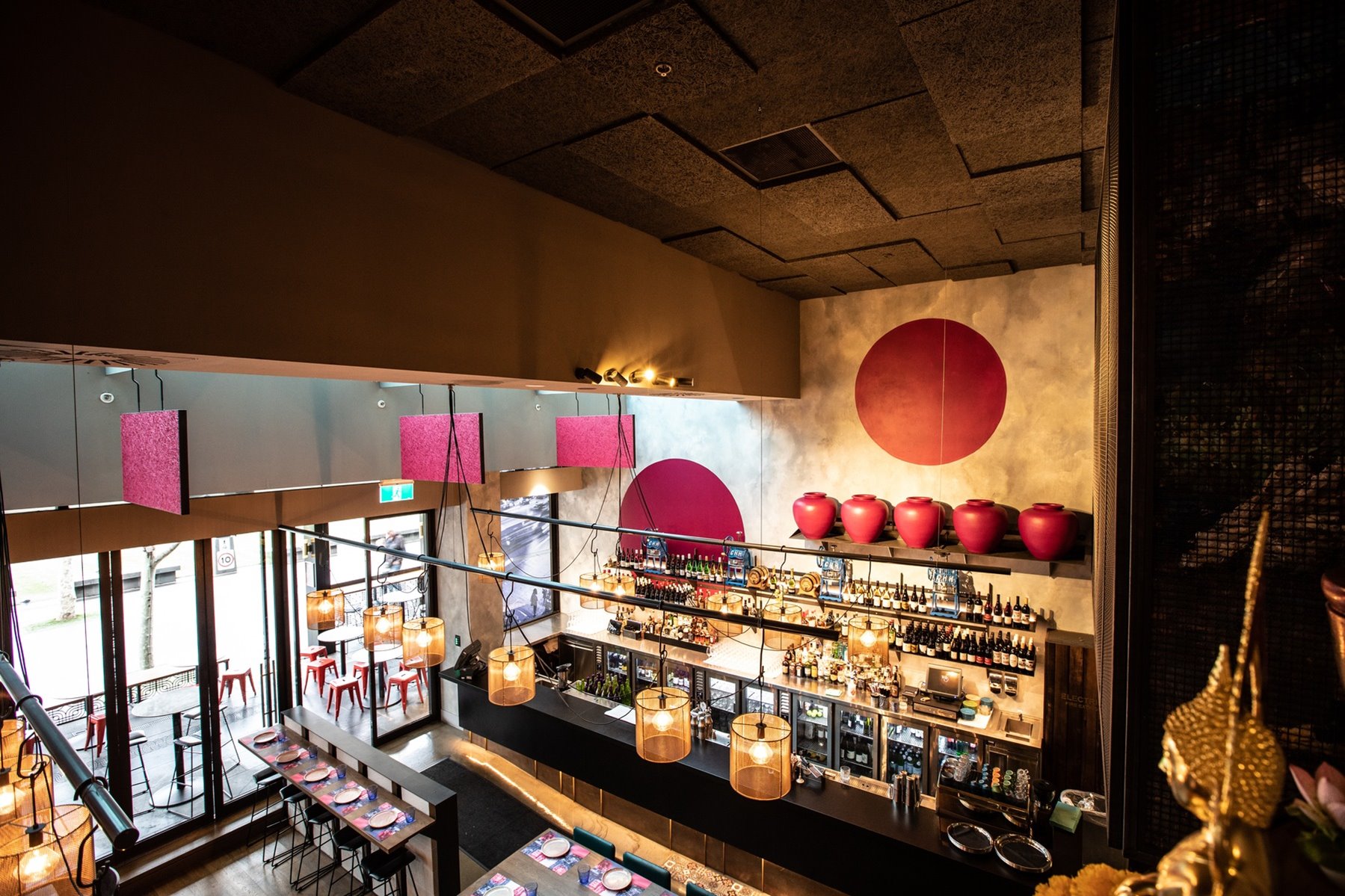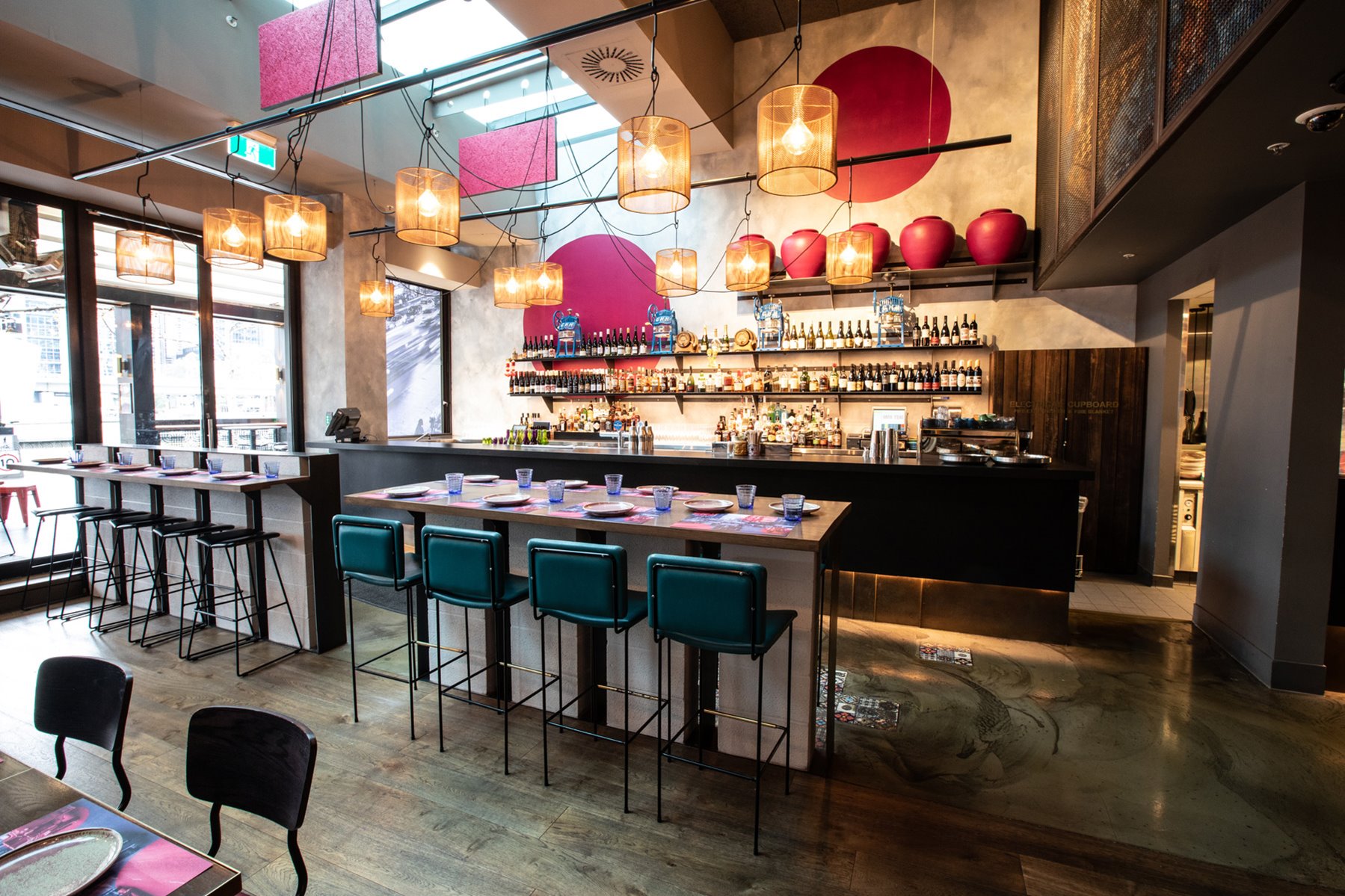 OPENING HOURS
Wednesday & Thursday
11:30am - 3pm (Wed, Thu)
5:30pm - 10pm (Wed, Thu)
Friday & Saturday
11:30am - 11pm (Fri, Sat)
Bookings are essential and limited capacity restrictions apply. Opening hours are subject to change.
LOCATION
Crown Melbourne, 8 Whiteman Street, Southbank, VIC, 3006, Australia
View on Google Maps
Terms
The finer details
Discover all the finer details to make your time at Crown Melbourne seamless and enjoyable.
Cancellation policy

Credit or debit card details are required to guarantee all reservations. Full pre-payment is required for all special offers, set menus and where a minimum spend is required. All credit card information will be processed securely. Funds may be verified but no charges will be debited from your card at the time of reservation unless pre-payment is required. All reservations are subject to a 15-minute grace period. Please contact the restaurant if you are running late.

For groups of 12 or less, if you wish to cancel or reduce the size of your reservation, please contact us on 03 9292 5777 at least 12 hours before your reservation time. For groups of 13 or more, if you wish to cancel or reduce the size of your reservation, please contact the Private Events team on 03 9292 5535 at least 72 hours before your reservation time.

Cancellations or changes to the reservation outside of the applicable notice periods or no shows may incur a fee of up to $50 per person charged to the credit card provided to secure the reservation. Crown may contact you to confirm your reservation. Crown reserve the right to cancel any unconfirmed reservations

For full policy details please click here.
Booking policy

No split bills. Seating arrangement is upon restaurants discretion. Crown practices responsible service of alcohol.
Allergies & dietary requests

Guests must advise the venue of any dietary requirements or allergies at the time of booking. While Crown Melbourne will endeavour to accommodate requests for special meals for customers who have food allergies or intolerances, we cannot guarantee completely allergy-free meals. This is due to the potential of trace allergens in the working environment and supplied ingredients.
Dress code

Crown Melbourne Management reserves the right to refuse entry to any person considered unsuitably attired. Customers are required to dress smart casual and remain neat and tidy at all times while in the Casino. Management reserves the right to apply their discretion at all times.

Note for security reasons Management may require the removal of any hat, helmet or head dress.

The following dress is considered unacceptable:

Ripped, torn or soiled clothing
T-shirts with offensive design/words
Camouflage clothing
Work singlets or work tank tops
Active sporting attire
Manual work clothing or boots (including all steel cap boots)
Unclean, untidy or torn footwear
Ugg boots, rubber gum boots

Exceptions may be made for special events for further information regarding Crown's dress standards please call +61 3 9292 8888 or click here for Nightclub dress standards.