Zero Gradi
It's always summer
Zero Gradi Gelateria and Desert Bar offers house made cannolis, alongside Italian coffee, desserts, patisserie, crepes and hand-churned gelato in an array of changing flavours.
Zero Gradi conjures the coastline of Campina with the good times to match. Enjoy summer every day with hand churned authentic Italian gelato and sorbet.
Zero Garadi
Traditional techniques for authentic gelato
Made using traditional gelato-making techniques that Di Francesco perfected over two years in Naples, the gelato is churned daily using the high-quality ingredients in professional Carpigiani gelato machines with a minimum 24 hour pasteurisation time.
With over 30 different rotating flavours on offer, sweet tooths will enjoy classic Neapolitan gelato flavours such as Lemon, Coffee (Zabaglione) and Pistachio, to the more obscure like Black Hawaii, White Chocolate and Sour Cherry and Bacio.
Zero Gradi's refreshing sorbets are 100 percent vegan, with a creamy, smooth consistency ensuring the lactose is not missed in taste or texture.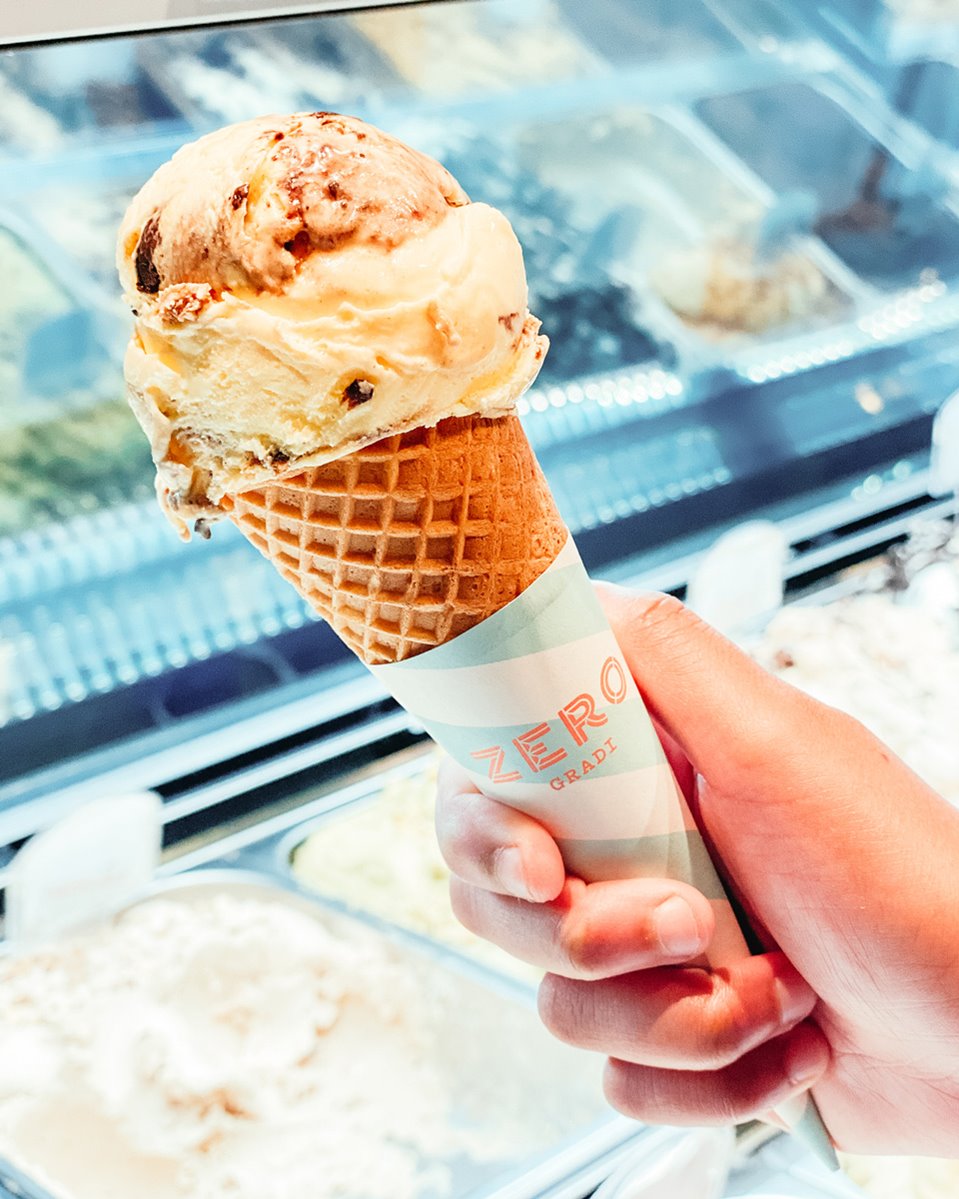 Zero Gradi
Our offerings
In addition to the gelato, a crepe station, frozen yoghurt machine and Crema Cafe are all on-site, along with Italian pastries and cakes made daily by the creative and dedicated Gradi patisserie chefs.
The Cornetti — an Italian croissant that is slightly smaller, slightly softer than its French counterpart — is made with butter imported from Europe, achieving a perfect pastry that rivals Melbourne's best.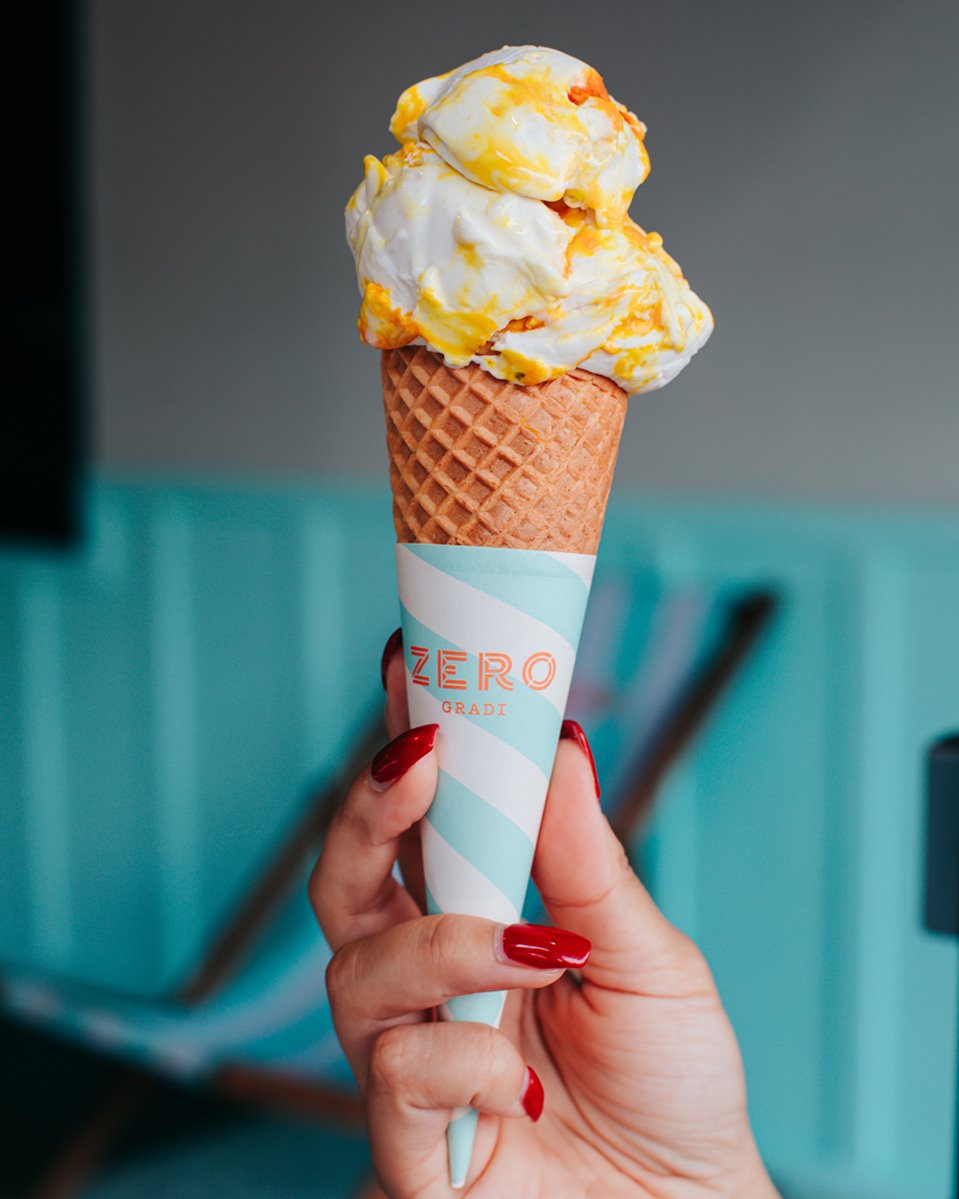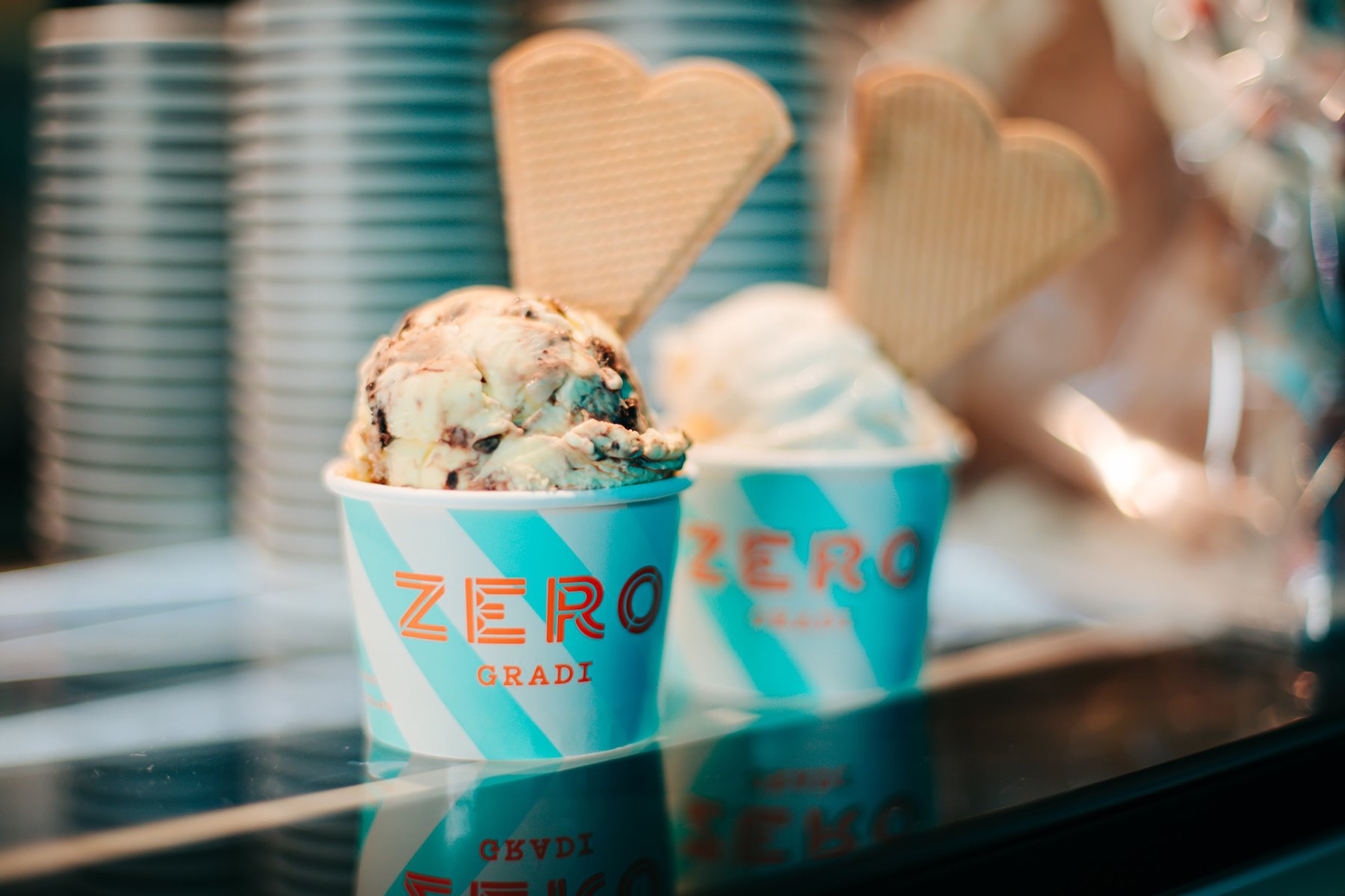 OPENING HOURS
Daily
7am - 1am (Mon - Thu & Sun)
7am - 3am (Fri, Sat)
Opening hours are subject to change.
LOCATION
Crown Food Court, 8 Whiteman Street, Southbank, VIC, 3006, Australia
View on Google Maps