Private dining at Spice Temple
Designed for sharing
Spice Temple offers modern Chinese dining in a spectacular riverside setting for your next private function. Founded on the philosophy of faultless service and a deep respect for high quality produce, the culinary focus is regional China and the different provinces of Sichuan, Yunnan, Hunan, Jiangxi, Guangxi and Xinjiang.
Three uniquely styled dining rooms are warm and dramatically lit, accompanied by shared style banquet menus and a remarkable service for up to 72 guests.
For all private event enquiries, please contact the Spice Temple team directly.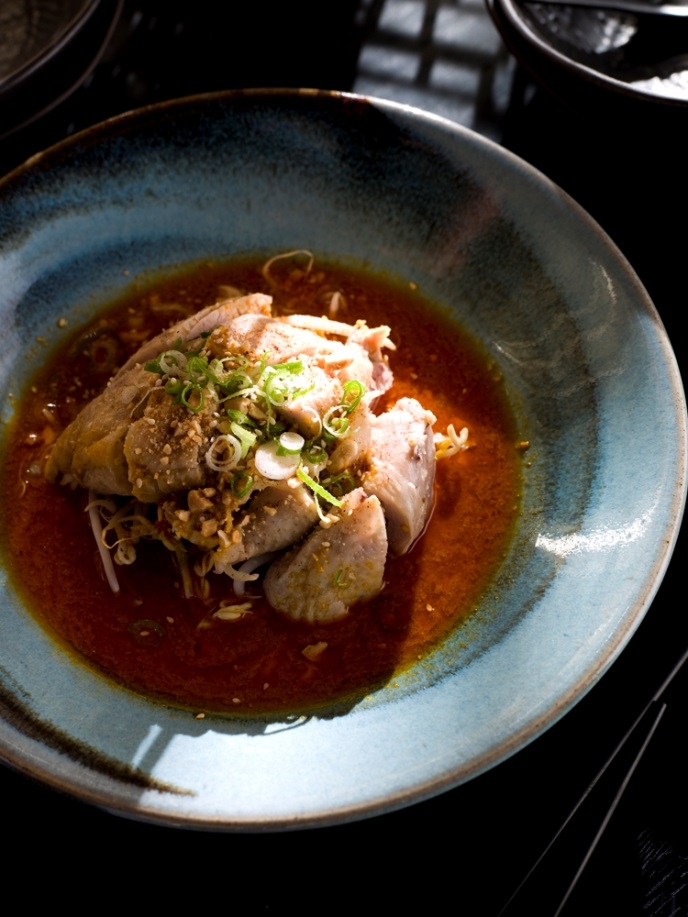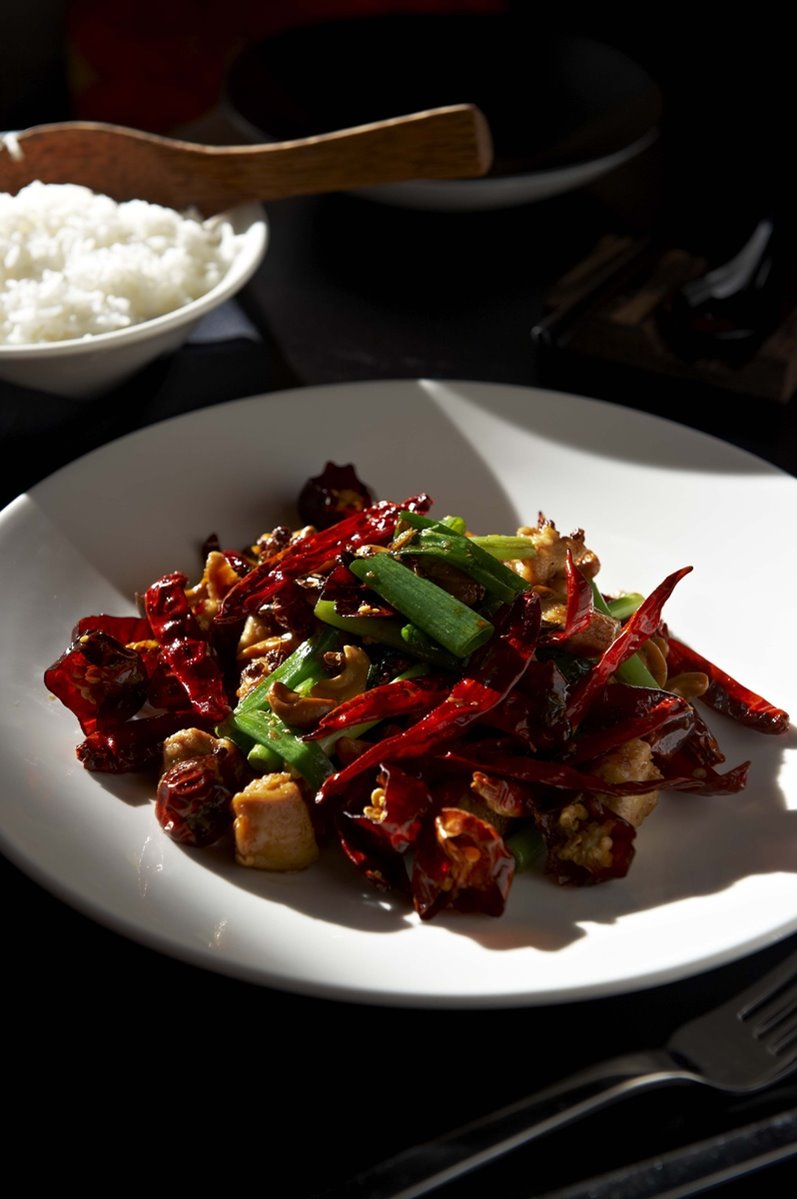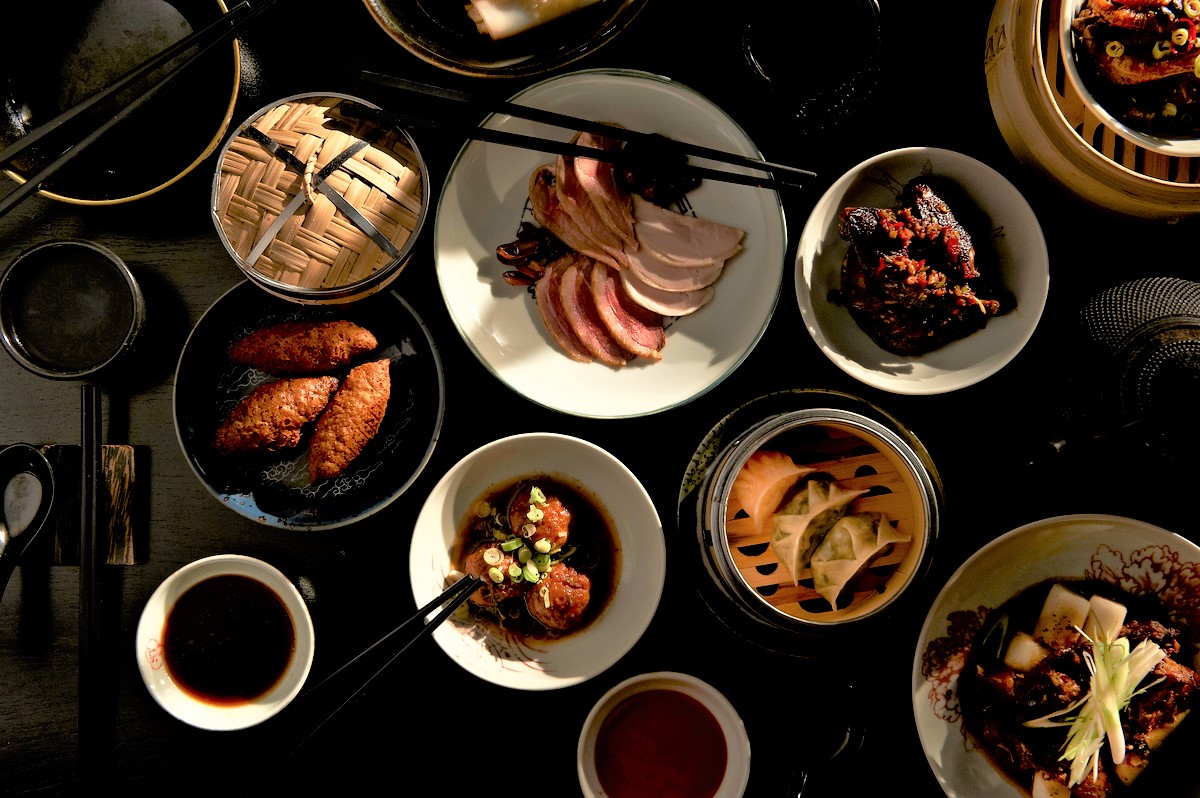 The Apsara Room
Spice up your next event in The Apsara Room
The Apsara Room is located directly at the entrance of Spice Temple, surrounded by a wall of fine beading, which gives the impression of privacy whilst still enabling your party to be part of the atmosphere of the restaurant. The Apsara Room can accommodate groups of up to 20 guests.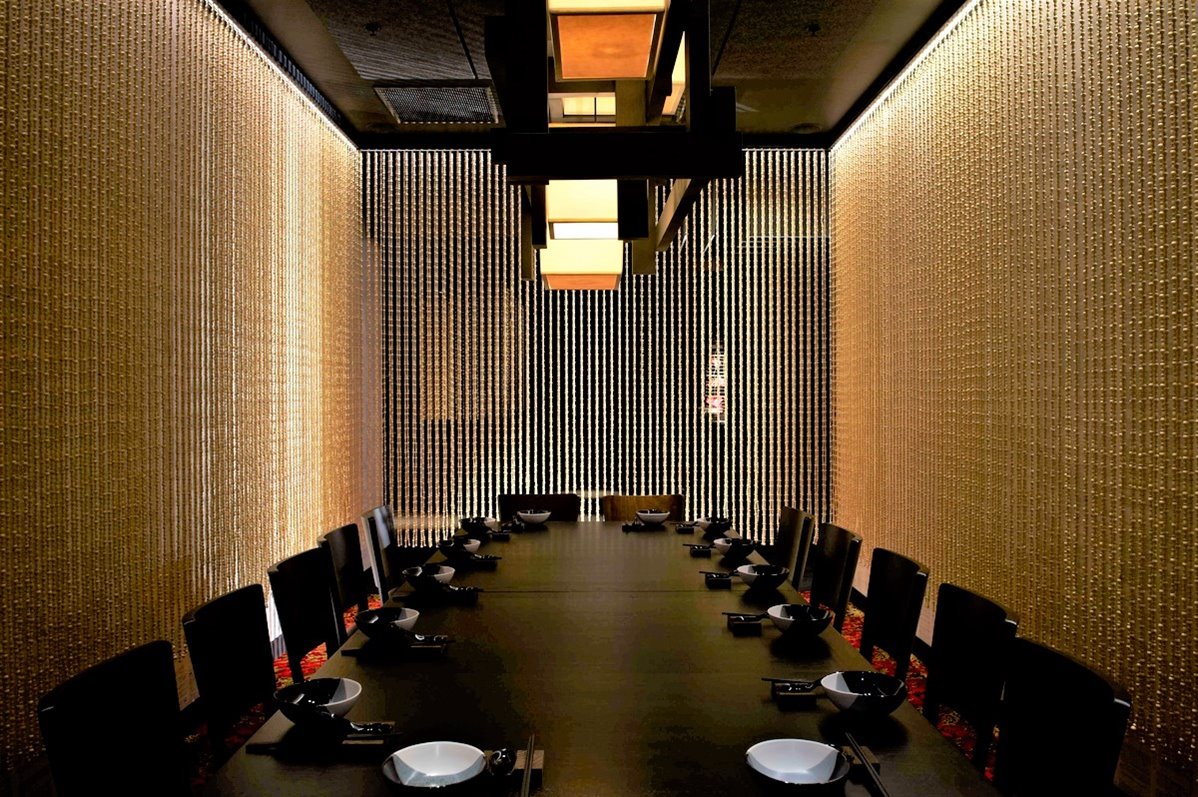 The Full Nine Dragons Room
An emphasis on tradition
Located downstairs from the entrance to Spice Temple, the Full Nine Dragons Room has the capacity for up to 72 guests across the whole space. Spice Temple's iconic atmospheric decor sets the tone and creates the perfect dining experience.